SKU:101-917-21
Regular price
Sale price
$76.00 USD
Unit price
per
Sale
Sold out
Listing is for (2) individual high heel stretchers + (1) Shoe Stretch Spray, 4 fl oz
Alters only width of shoe with the help of sturdy stainless steel mechanics
Rubber wood toe block is specially crafted to fit the shape of 3"-6" high heels
Shoe Stretch spray saturates material for an easier & better stretch
Includes 6 spot-stretching plugs for targeting corns and bunions
Expert Advice: Between sizes? We recommend the smaller of the two sizes!
VIEW DOWNLOADABLE INSTRUCTIONS | Item is prohibited from international shipment
The exclusive FootFitter Premium High Heel Shoe Stretcher is built to widen the toe area for 3" – 6" high heels. Tight fitted high heels are a thing of the past once you use this stretcher.
Your heels will still look great and feel comfortable after stretching your footwear overnight.

Share
View full details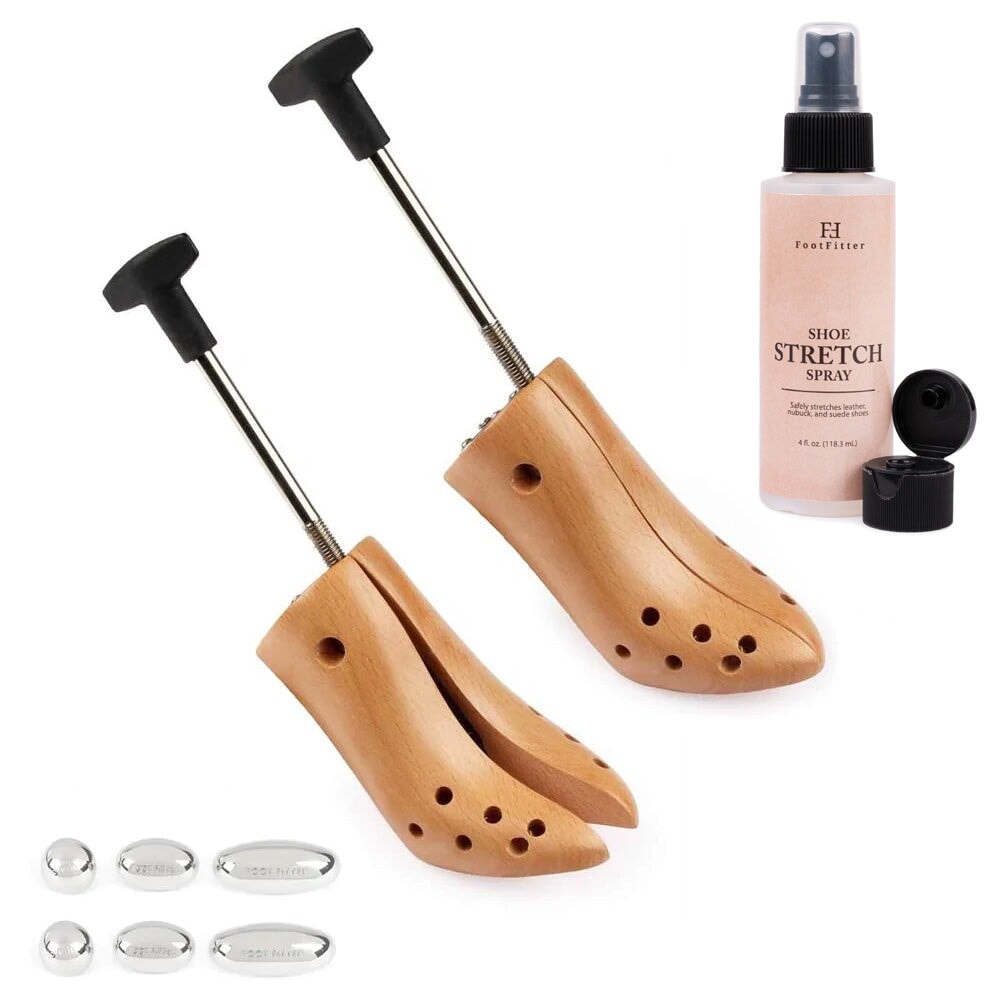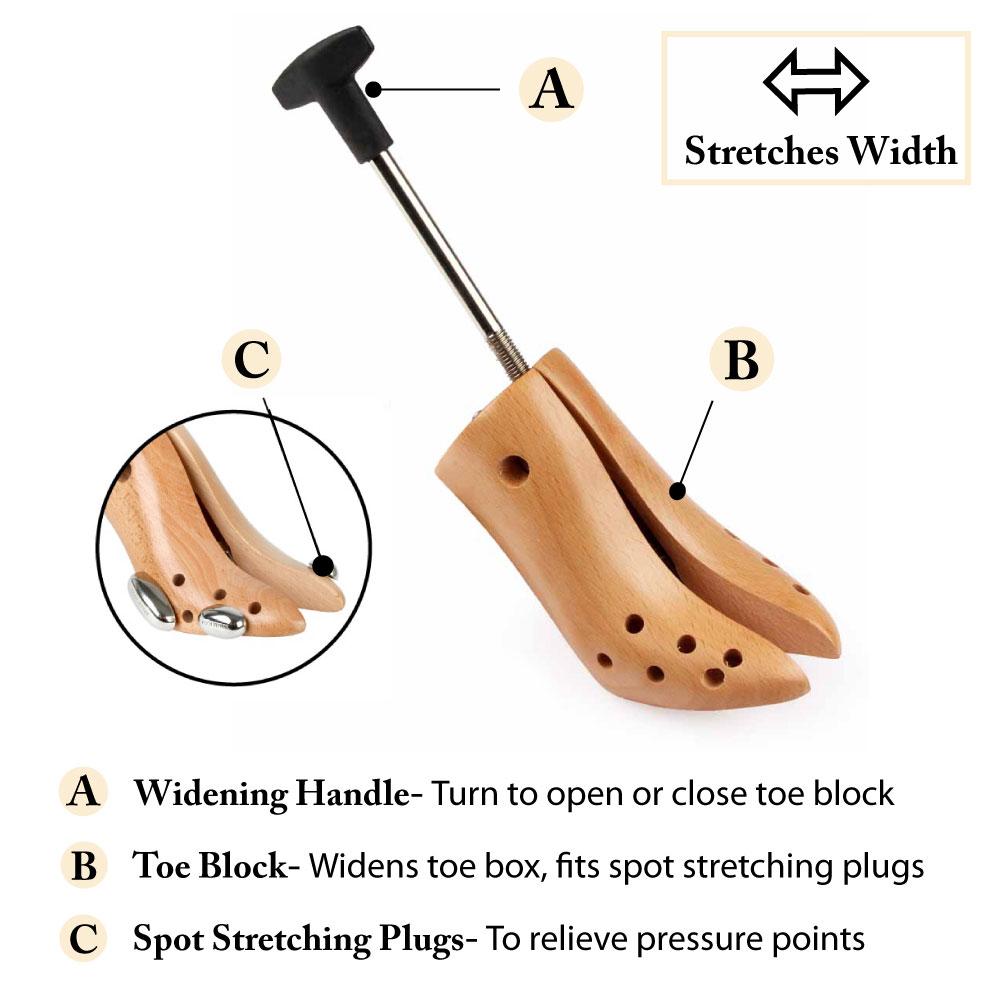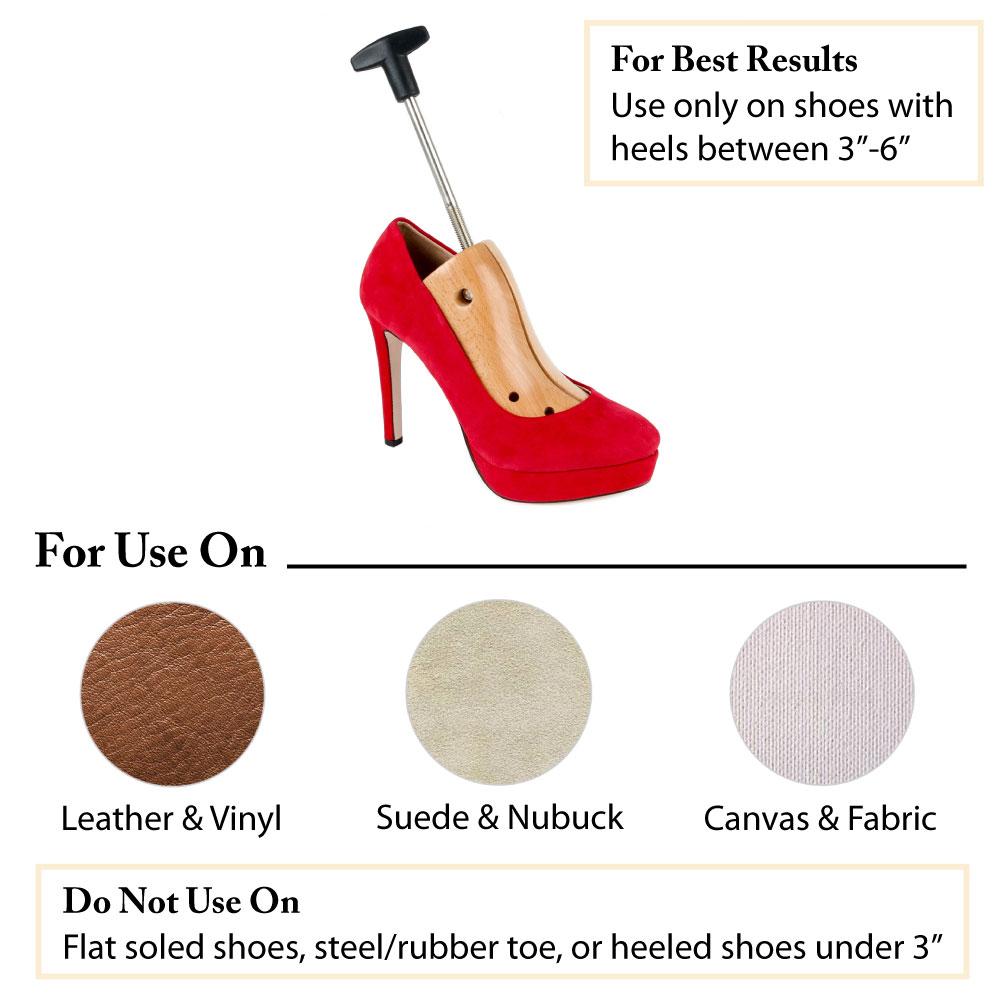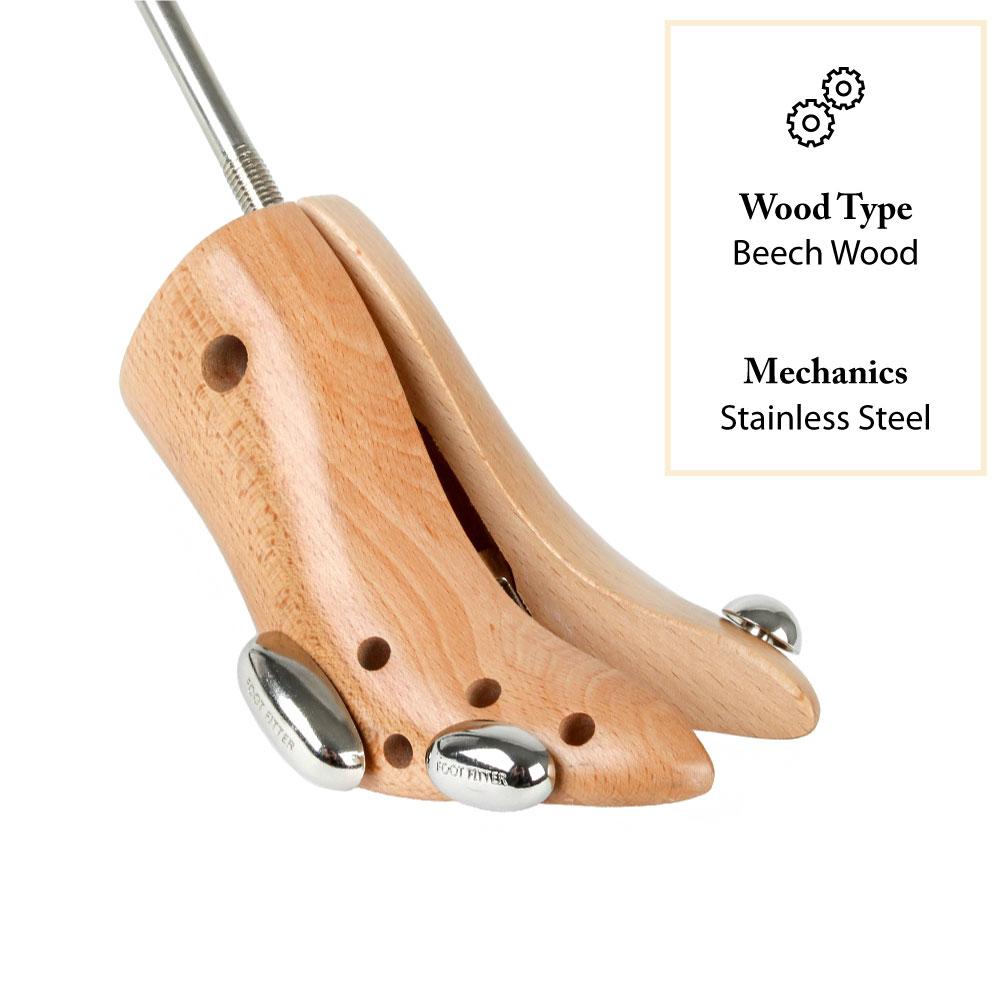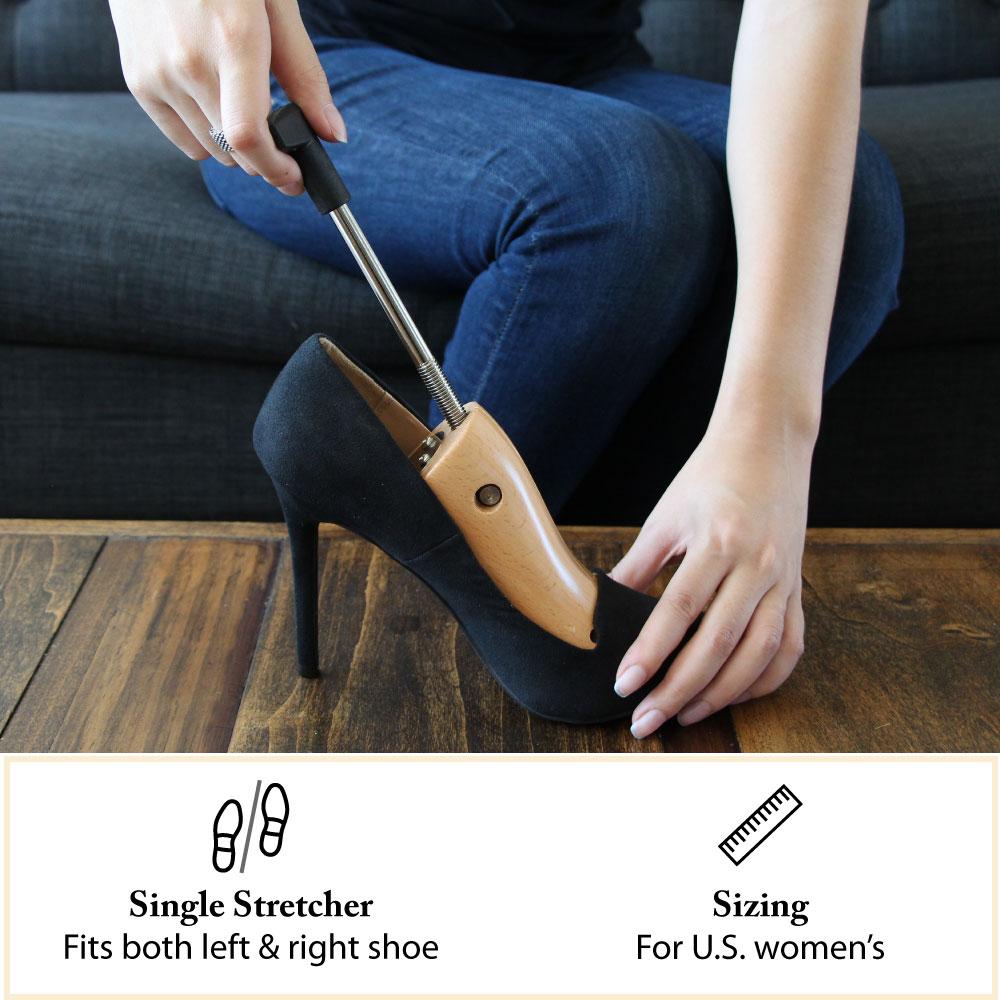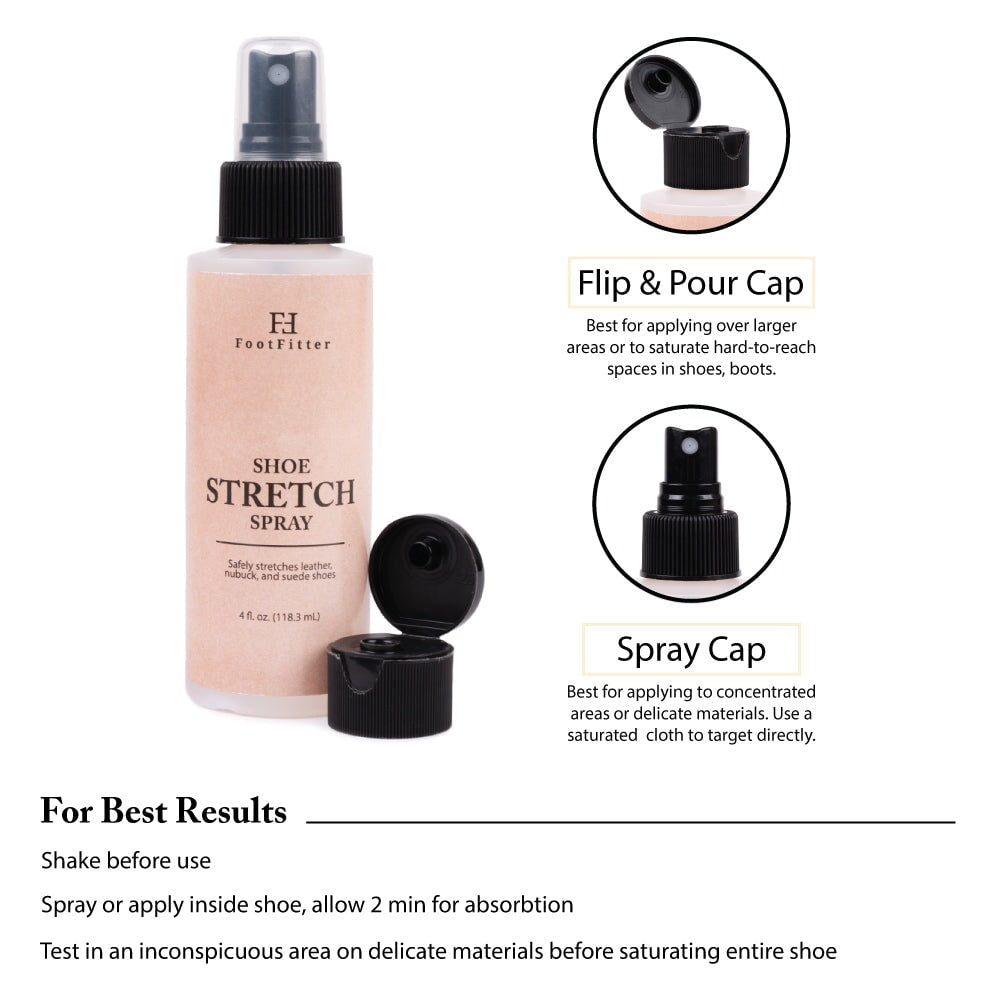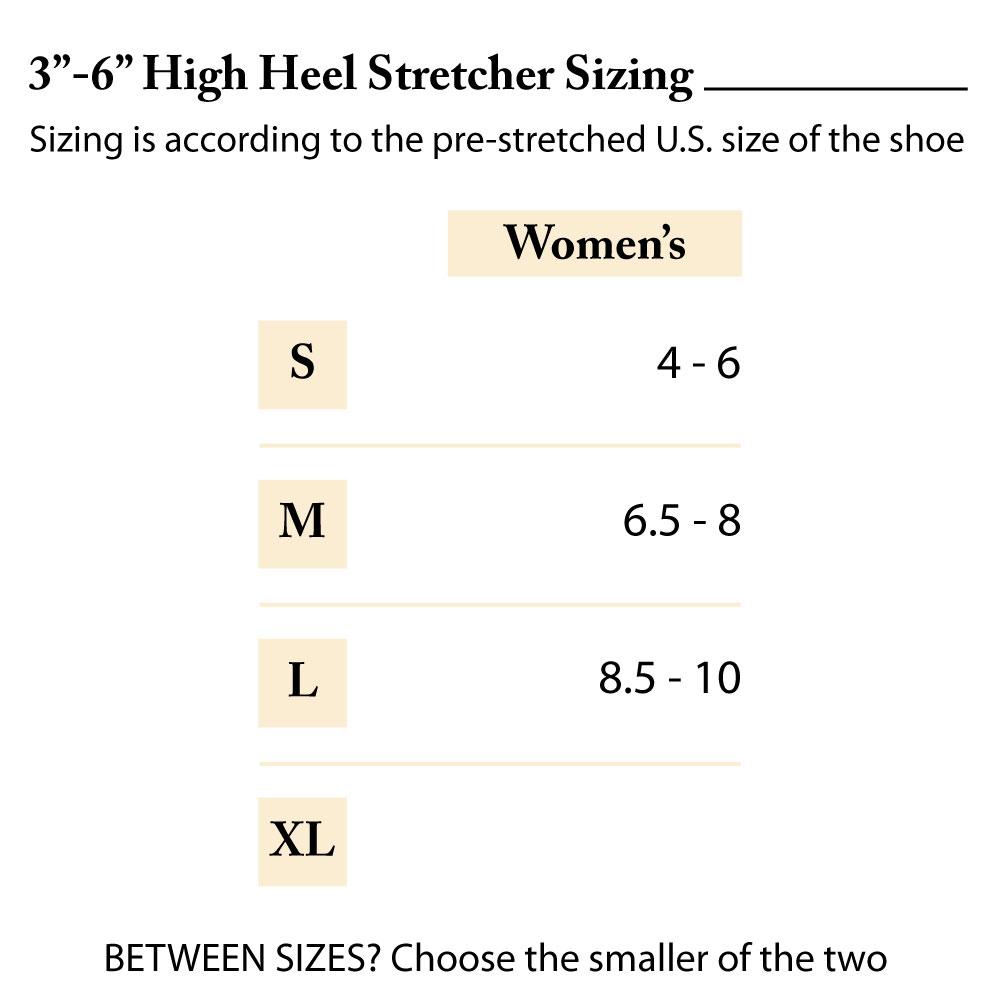 Perform as advertised. I wish
Perform as advertised. I wish they could go a little wider but they are of good quality and finish.
quality
i am always skeptical of things I purchase online. This was a great surprise. They worked very well and are made of quality materials. I am pleased
Perfect fit!
Bought recently to stretch out some heels that were far too tight. Solid wood, sturdy & perfect fit for my heels
Great High Heel Stretcher
I do love this high heel stretcher. Great quality and does a really nice job of stretching the shoe. The only thing that could make it better is if it also stretched the top of the shoe up just a little. I needed to put inserts in, for the balls of my feet, and it feels a little tight. So if the shoe could have been stretched up a little than it would have been great. Even though I don't have bunions or corns, I did try using the metal balls to see if that could stretch the shoe up, but it didn't work. The holes are in the wrong place for what I wanted to do. Anyway, this is a great quality product for anyone who needs to stretch their shoes and an added plus if you do have any foot issues.
High heels stretcher, highest quality just a bit needed for perfection
The materials are top notch, a rare species in today's market, made with highest craftsmanship; been raised with old world quality all around my family life can surely appreciate and recognize a "pedigree" of best class; having say that, only need in this product, for 10 more stars and to be constructively sincere myself; an added wooden low "stop" towards the back, to prevent the expanding front to just slide back out of pointy high heels. E.G; I ordered this stretcher, specifically for a few high quality pairs my wife has, with very acute angled pointed high heels, but once we just turn a few threads in, to expand what is needed, which is not much anyhow, the stretcher just pops back out; such would be easily prevented with a low adjustable wood piece towards the back, that would not stretch lengthwise, neither alter that back heel. Then, whenever the expanding pointy front is tighten, it will do the perfect job. It's not easy to expand a triangular shape, without a slight resistance in the opposite direction. Great top quality device, that could be perfect with a little addition.