SKU:107-140-00
Regular price
$10.00 USD
Sale price
$5.95 USD
Unit price
per
Sale
Sold out
Our favorite small-medium shoe horn in our entire catalog
Features a wooden handle for a comfortable grip
Chrome-finished spoon lets feet slide into your shoes with ease
Equipped with hang loop for storage
Save your shoes and your back with this nifty tool
FootFitter Premium Chrome Shoe Horn with Wooden Handle is one of our favorite shoe horns for its perfect length and beautiful aesthetic.
The wooden handle allows for a secure and comfortable grip on the shoe horn. The chrome finish of the spoon encourages your feet to slide into your shoes with ease while also remaining resilient despite frequent use.

This premium shoe horn is outfitted with a convenient hang loop for storage in your shoe closet. Save your back and your shoes with this perfect shoe horn.

Length: 11.5"
Share
View full details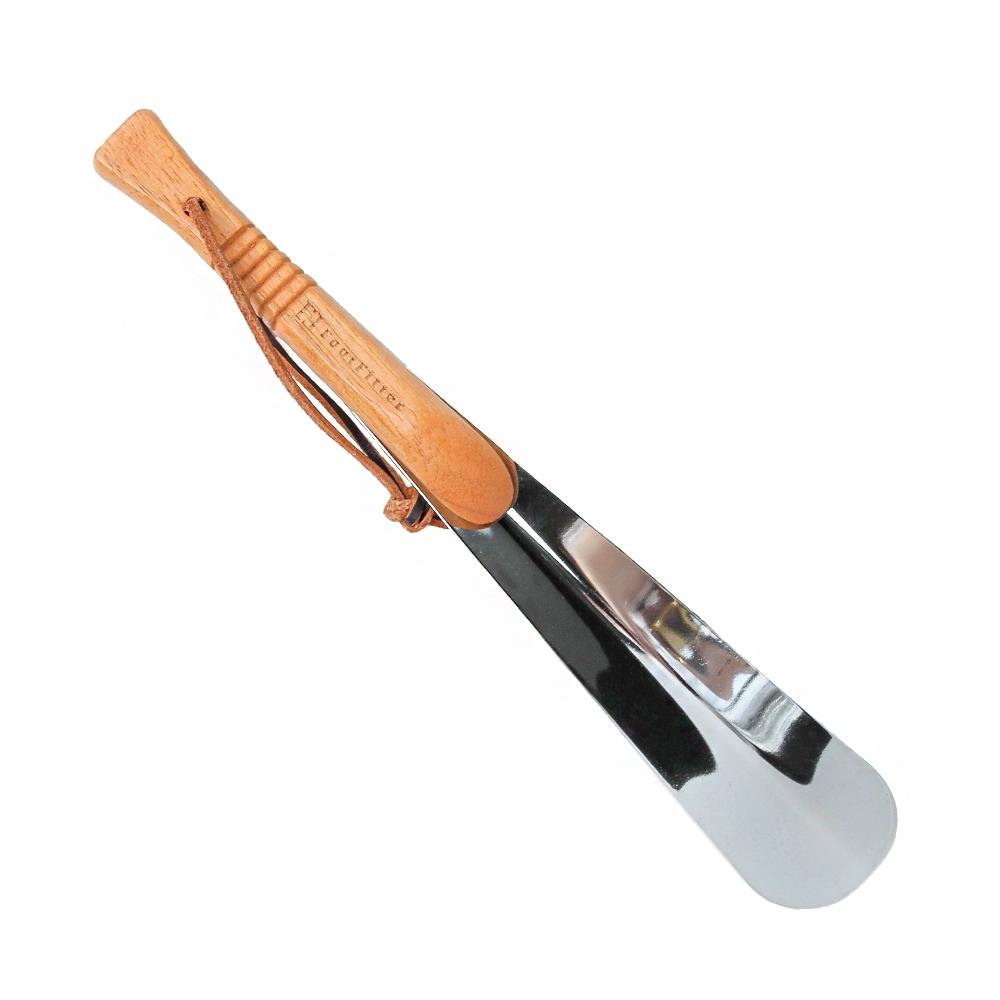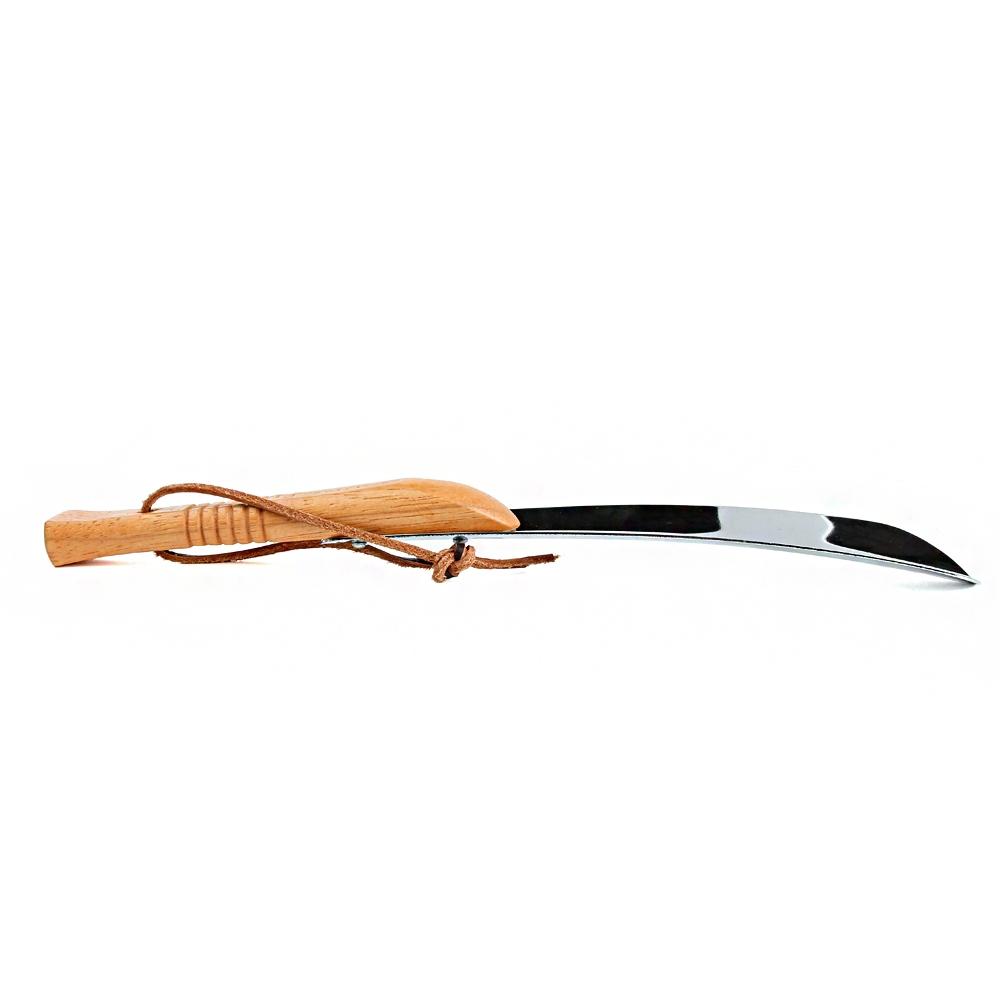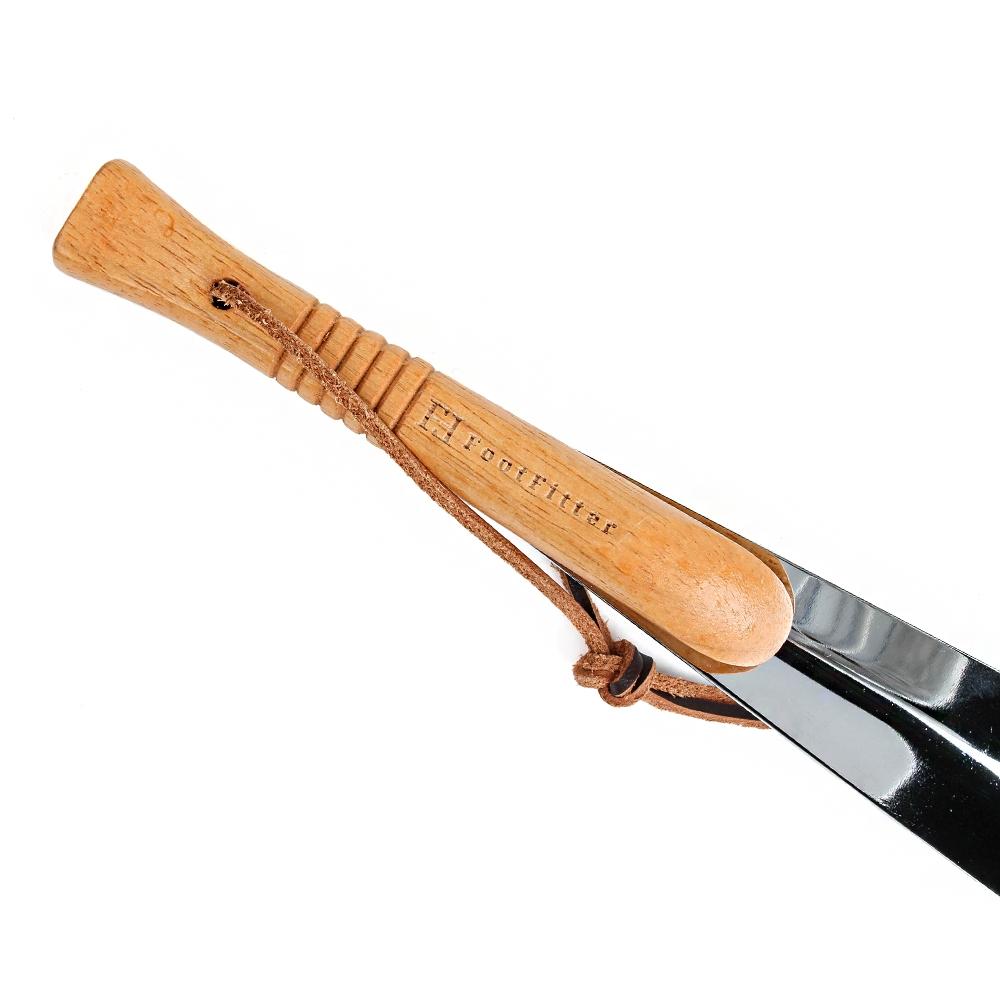 Chrome Plated Shoe Horn with Wooden Handle
I've owned one since 2019 when I found it at Habitat for Humanity. Handn't seen one before and so I bought it. Each time I used it I thought, wouldn't it be nice if I had one at each location where I sometimes change shoes. Finally, I began to look online and found FootFitters and ordered three more. They're so convenient, with their extended length, and they simply look superb. Other than that I can stand em :)
Quality
High quality, as described on time delivery.
FootFitter Premium Chrome Plated Shoe Horn with Wooden Handle, 11.5"
Perfect size
My husband bought one of these shoe horns and recently one of our dogs chewed the wood handle. Splinters were a real possibility, so I ordered two more. These I'll keep in hooks in my closet near my shoes, away from teeth.
They're the perfect length to make putting on my shoes easy - not too long, not too short. (I have a short one from the shoe store, too, but it's only for traveling - if I lose it, no big deal. I'd never risk leaving one of these in a hotel room.)