SKU:102-029-02
Regular price
$26.00 USD
Sale price
$30.00 USD
Unit price
per
Sale
Sold out
Aromatic Tennessee Red Cedar wood absorbs moisture
Hook style heel for easy handling and storage
Adjustable split toe for perfect crease eliminating fit
Elegant brass plated steel
Available in Men's and Women's sizes
FootFitter DW29 Shoe Trees are the perfect solution to prolonging the life of your favorite pair. A wider, hook-style heel fills the entire back area of the shoe, protecting the shoes structure. A spring loaded center allows the shoe tree to retract and expand, creating the perfect snug fit. A versatile split-toe block slides easily into place to apply a gentle, crease eliminating pressure. 
Both heel and toe sections are carved from Tennessee Red Cedar. Our cedar shoe trees will arrive smoothly sanded and unlacquered- an absolute must to allow the wood to naturally absorb moisture and odor from shoes. Only a fresh woodsy aroma will be left behind. 
Cobblers Tip: Hook style heels provide a secure, comfortable grip and help keep hands clean when polishing shoes.
Share
View full details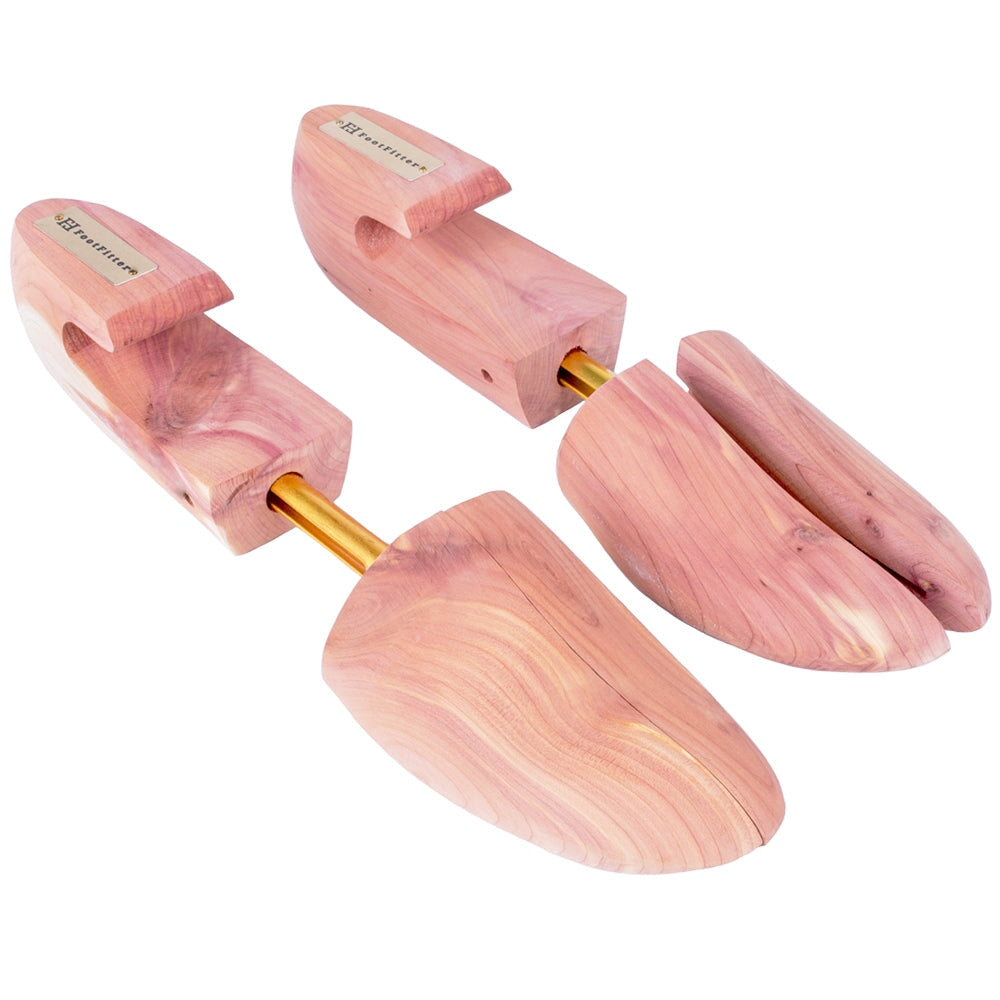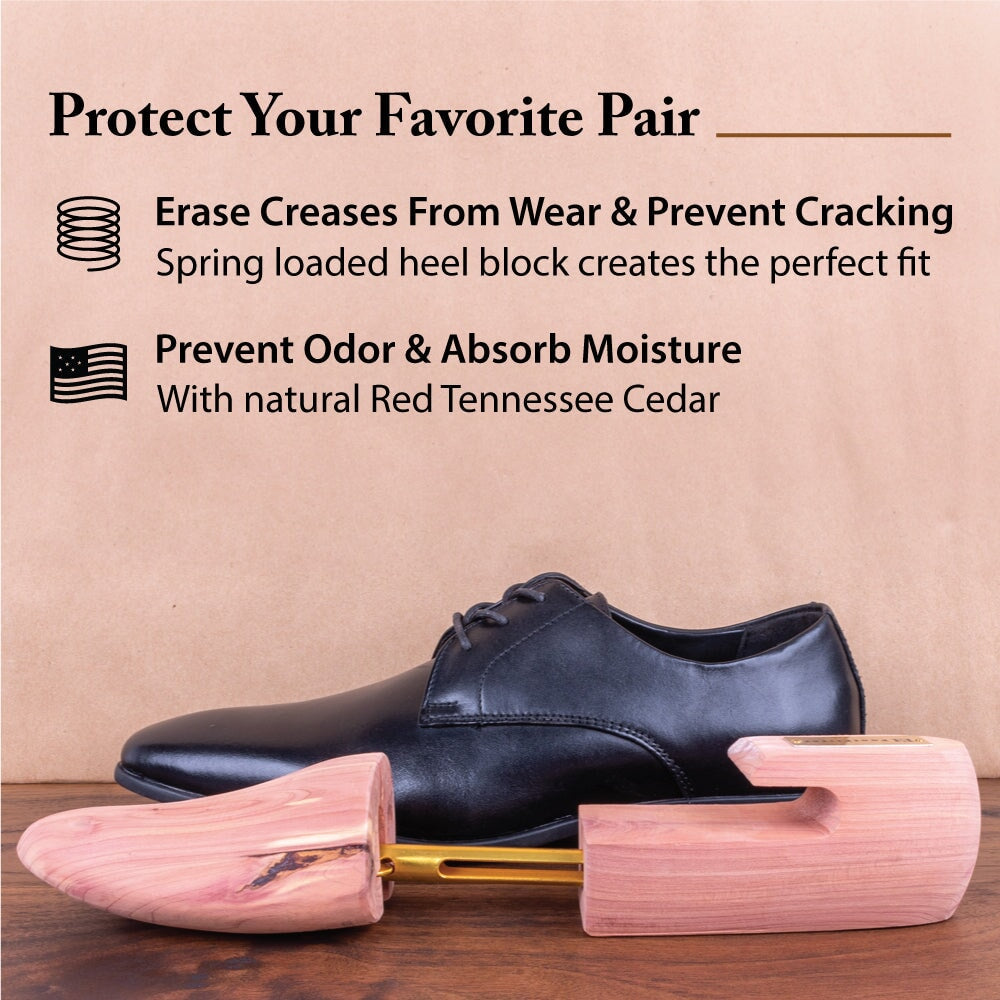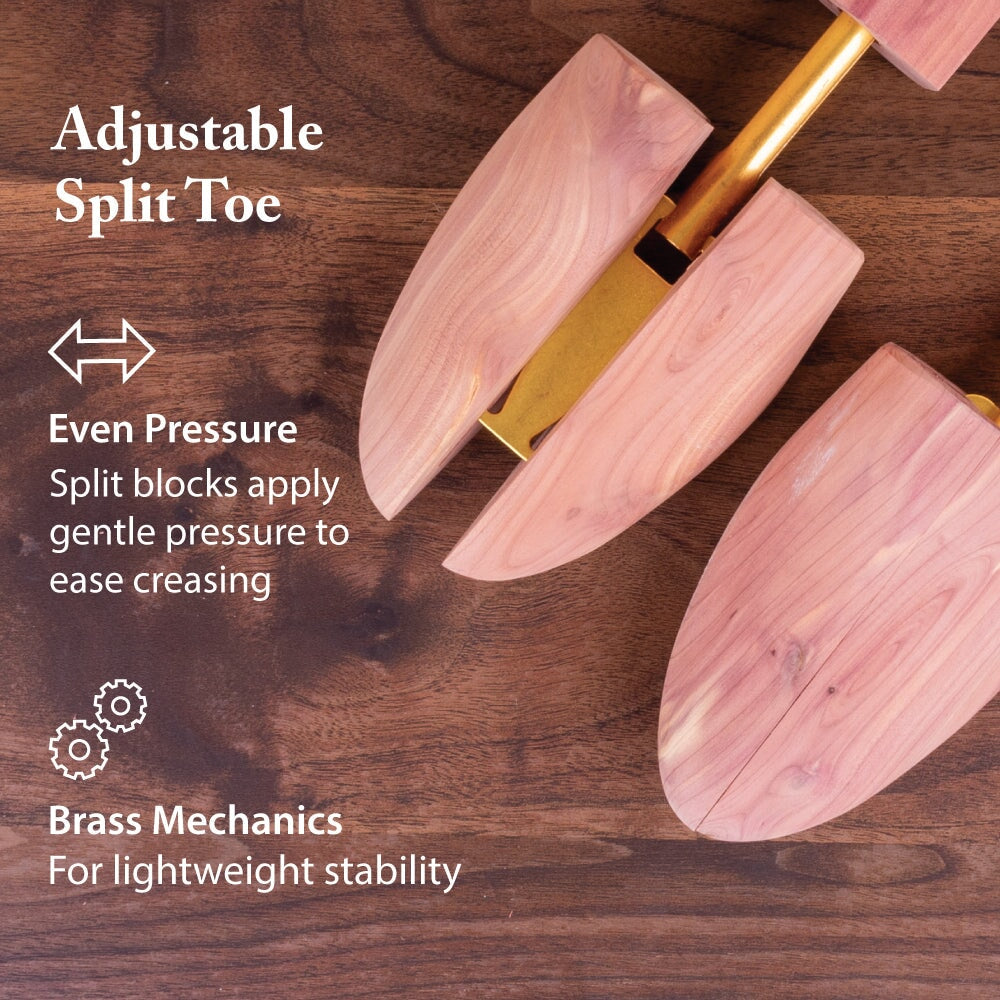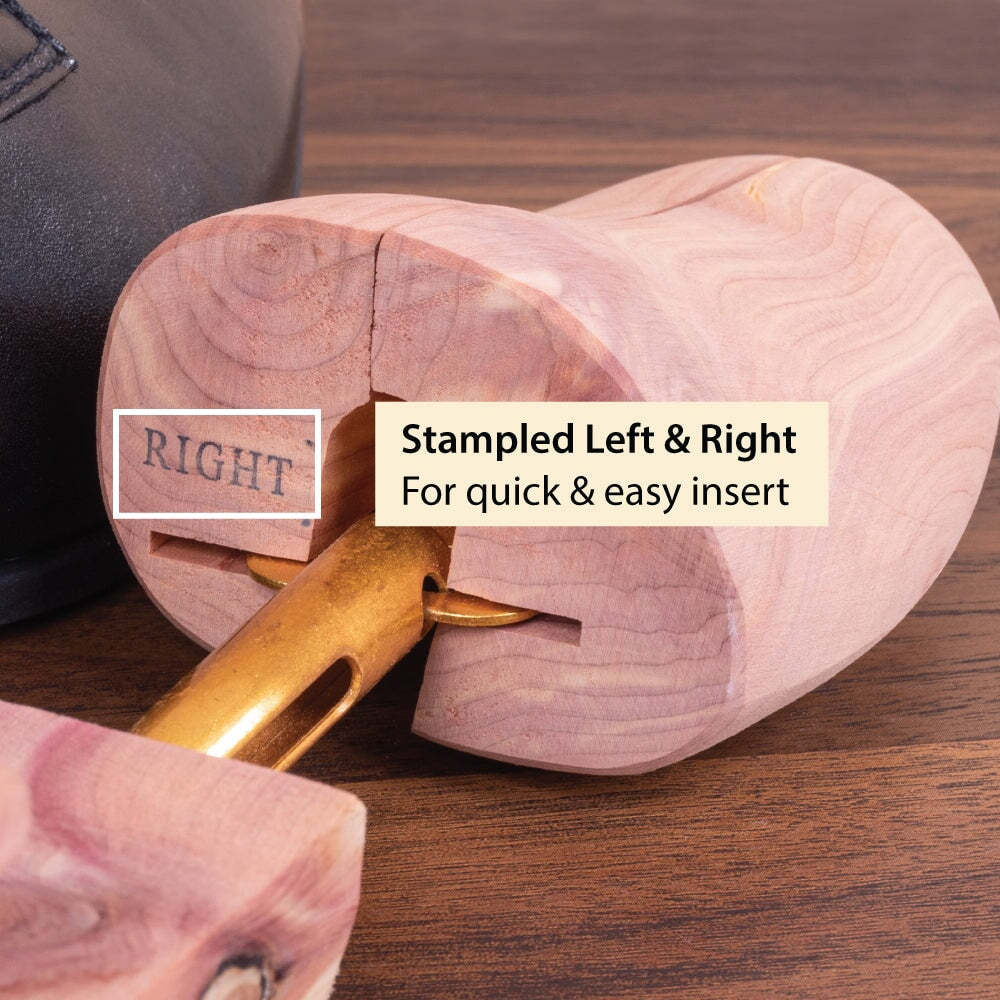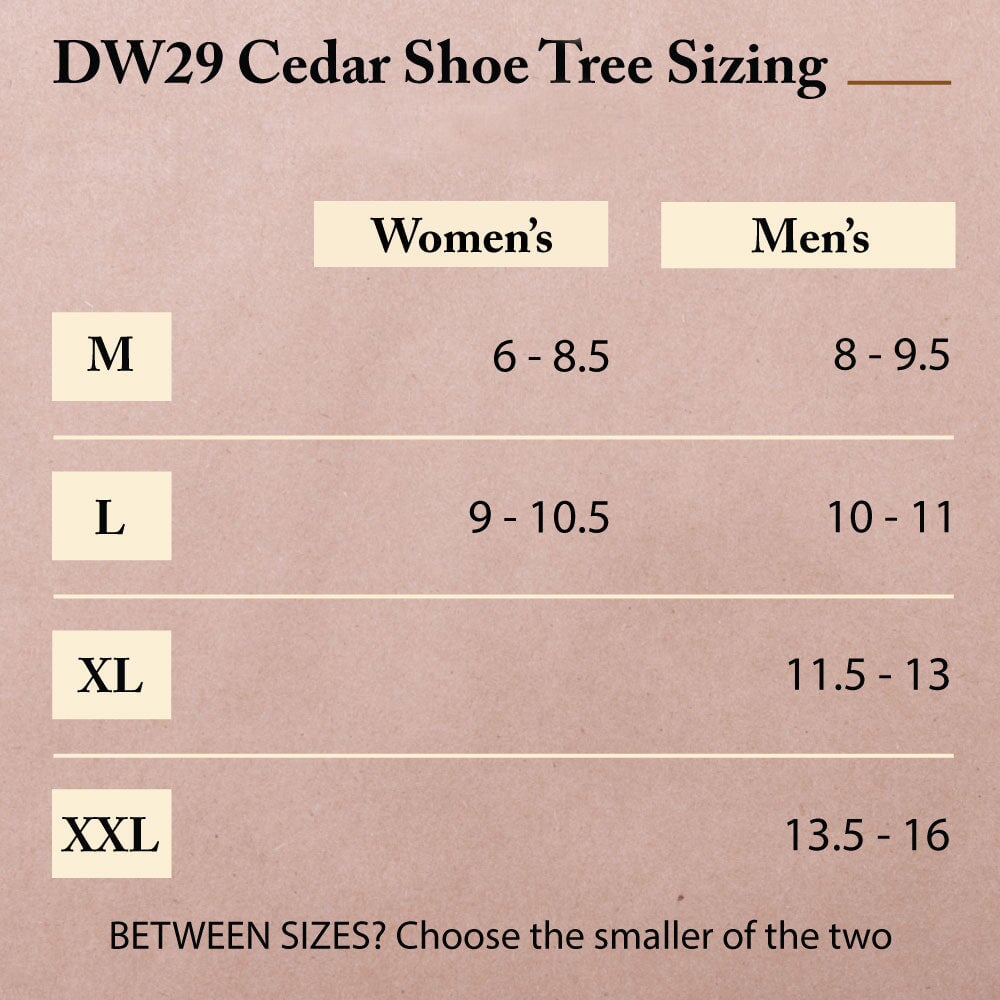 Foot Fitter Shoe Trees for Men Wide Heel Split Toe Cedar Boot Tree DW29
The show trees effectively increase the amount of space in your favorite boots. If you suffer from tailors bunions or morton's neuromas, this is the shoe tree for you. After use, my boots fit so much better. The service at Foot Fitter is also excellent. These trees were missing from my original order. After a phone call to foot fitter, they drop shipped overnight the shoe trees. Zero hassle.
FootFitter Shoe Trees for Men, Wide Heel Split Toe, Aromatic Cedar Boot Tree - DW29
Shoe tree
Overall, I was very pleased with the outcome.
Excellent Shoe Trees
Great shoe trees. Easy to purchase and easy to use. Many thanks.
Fantastic value
No complaints. Works well and the price was great. Would buy again.