SKU:101-902-91
Regular price
Sale price
$96.00 USD
Unit price
per
Sale
Sold out
Listing is for purchase of (2) individual boot stretchers | Single stretcher fits left or right boot
Alters width only of boots with help of sturdy stainless steel mechanic
Highly-polished German beech wood toe block fits flat soled boots
Includes 6 spot-stretching plugs for targeting corns and bunions
Expert Advice: Between sizes? We recommend the smaller of the two sizes!
If you're sick of using cheap, unreliable boot stretchers, the FootFitter Premium Professional Boot Stretcher is the finest and highest quality boot stretcher you'll ever see. Arguably the best boot stretcher on the market, this boot expander will stretch the toe area and transform your boots and high-ankle shoes. 

Just like our reputable premium shoe stretcher, this boot width stretcher is made out of highly-polished German beech wood, and the mechanical parts are made from stainless steel. With this easy-to-use boot expander, you'll never have to purchase another boot stretcher again.
The boot widener comes with 3 bunion plugs that will fit into the 14 to 16 holes located in the toe area. Horizontally stretches the width of a boot or high top shoe for a better fit.

Not recommended for use with steel-toed safety boots and similar work footwear.
Share
View full details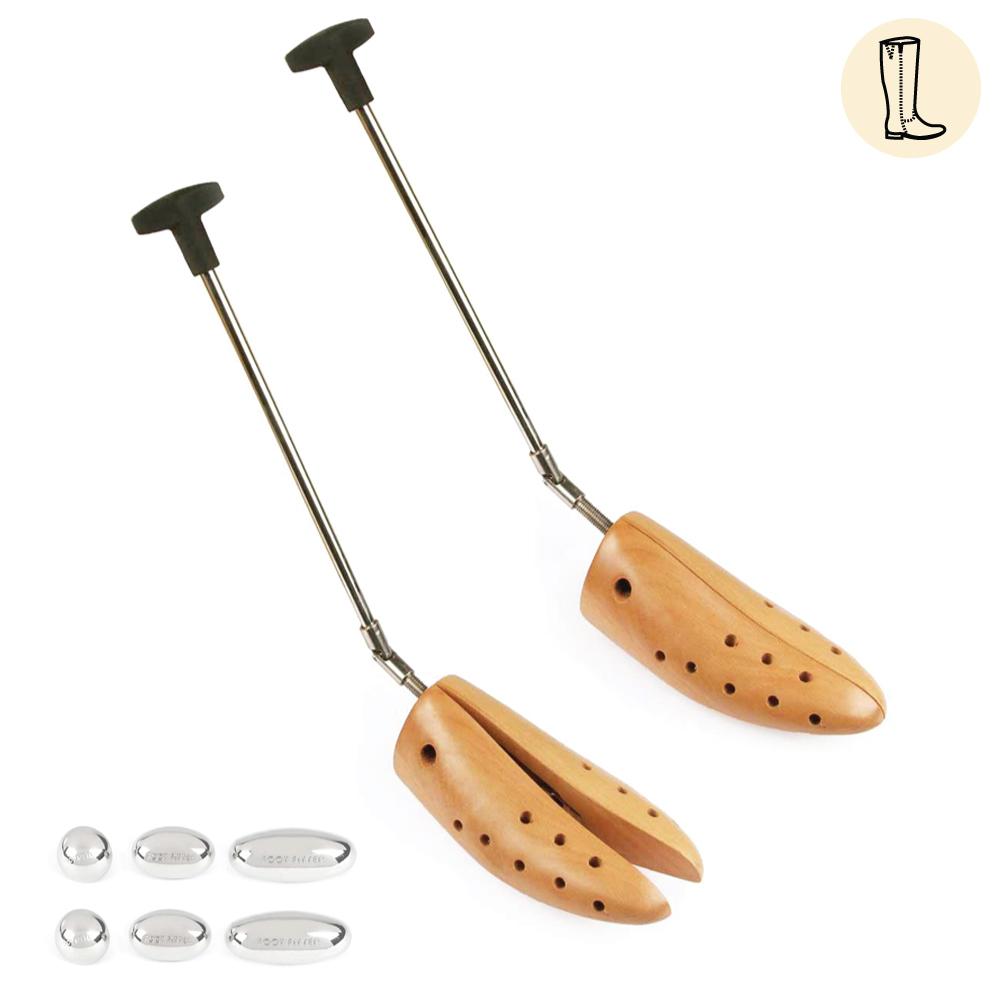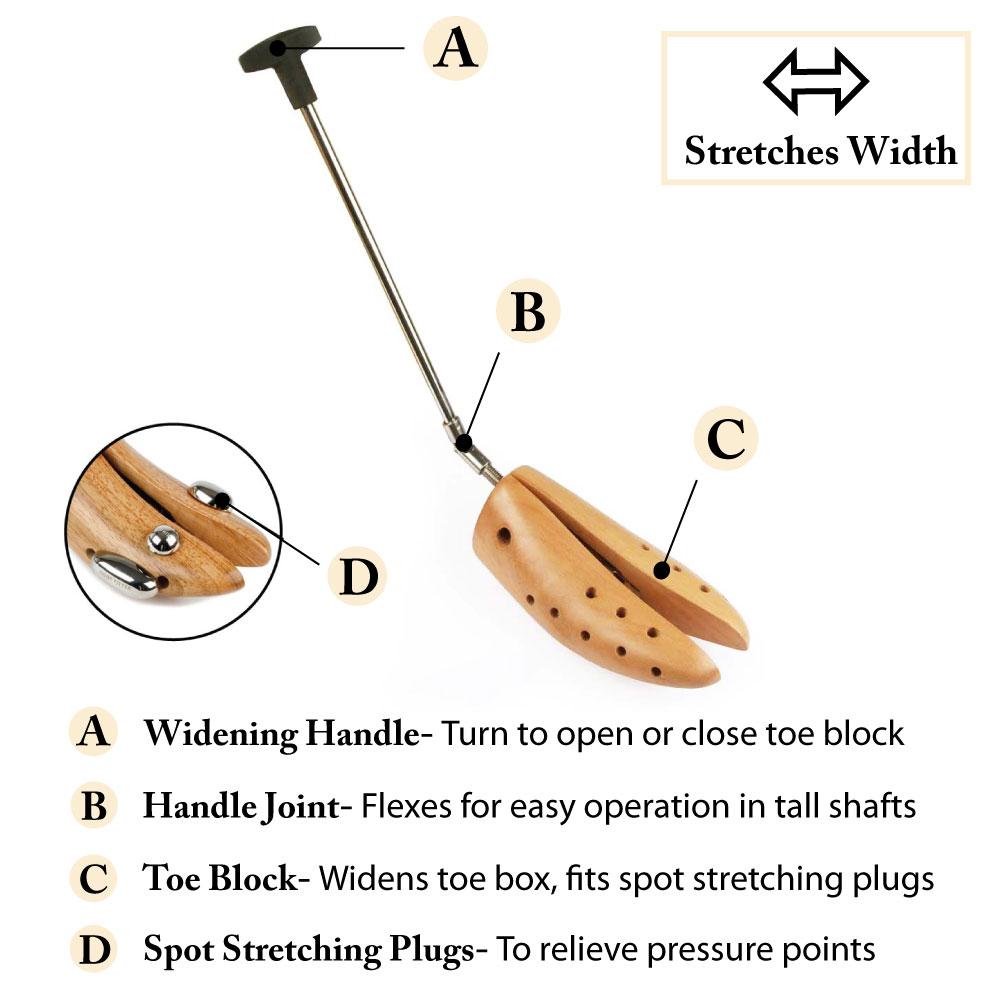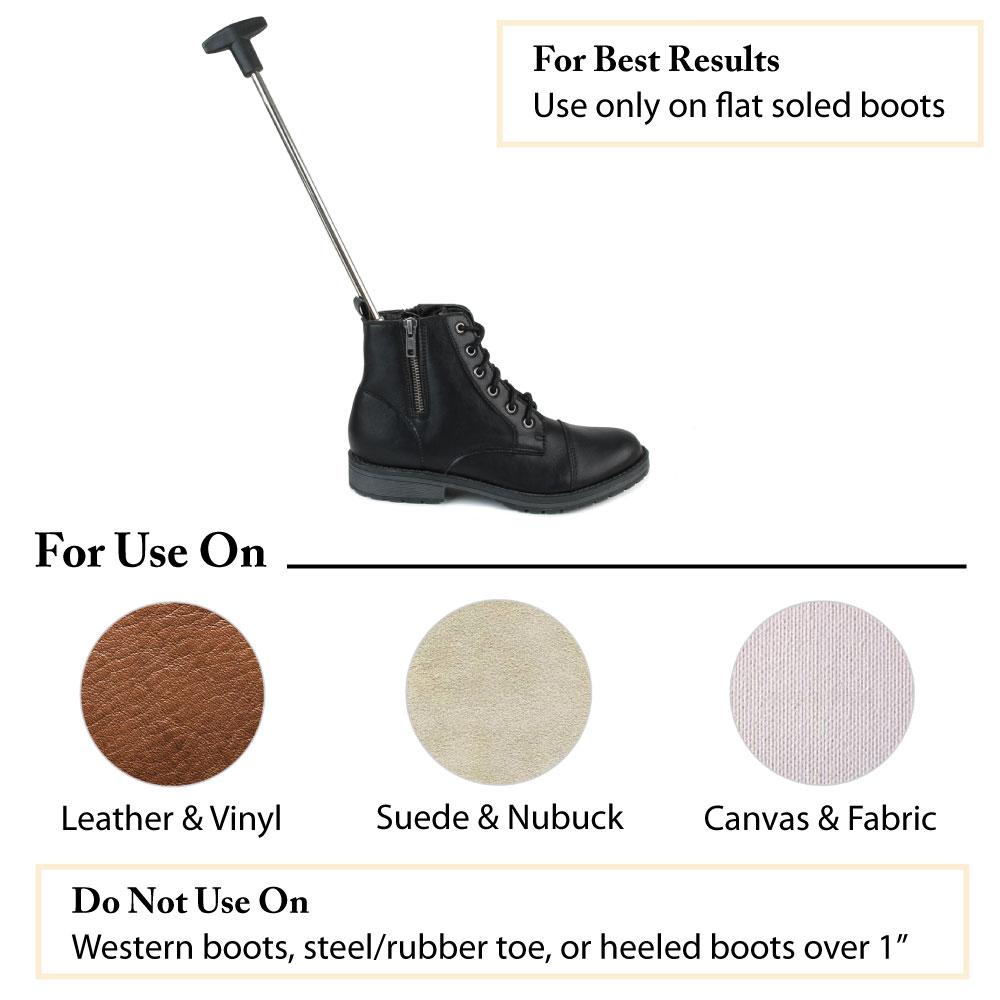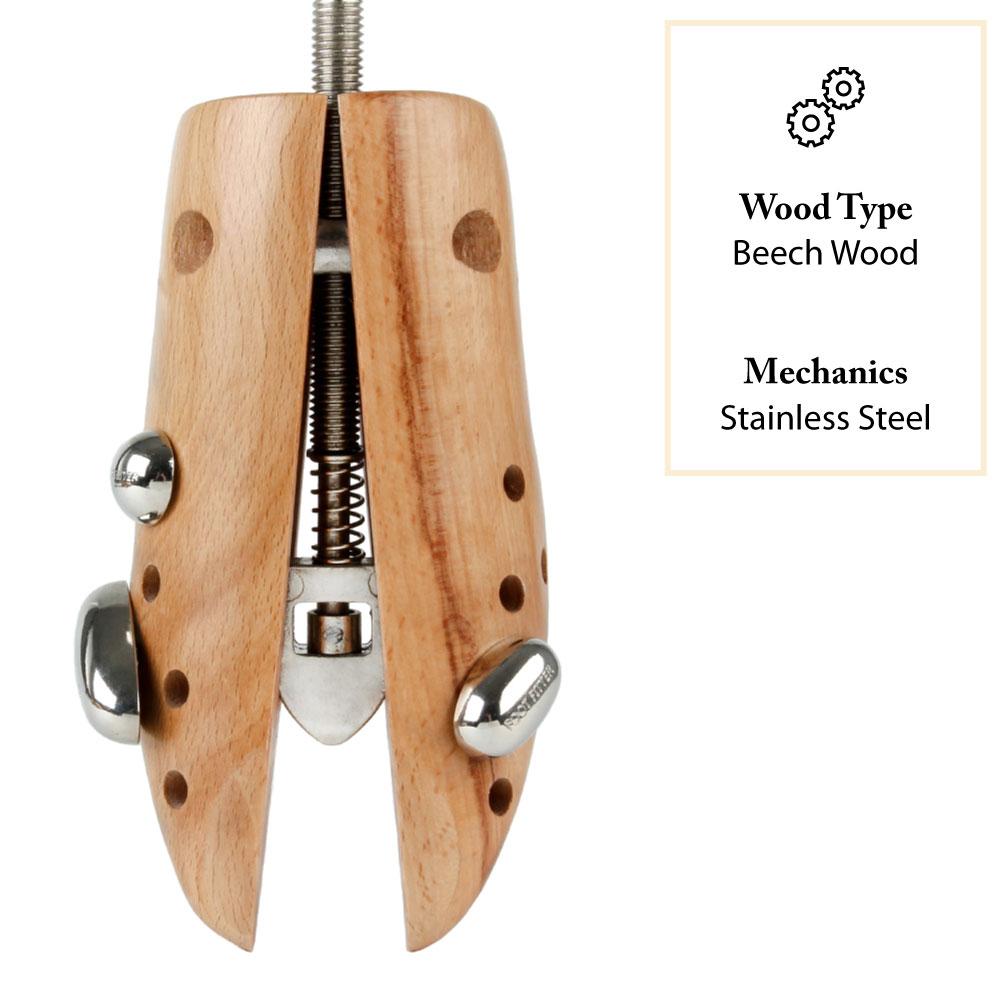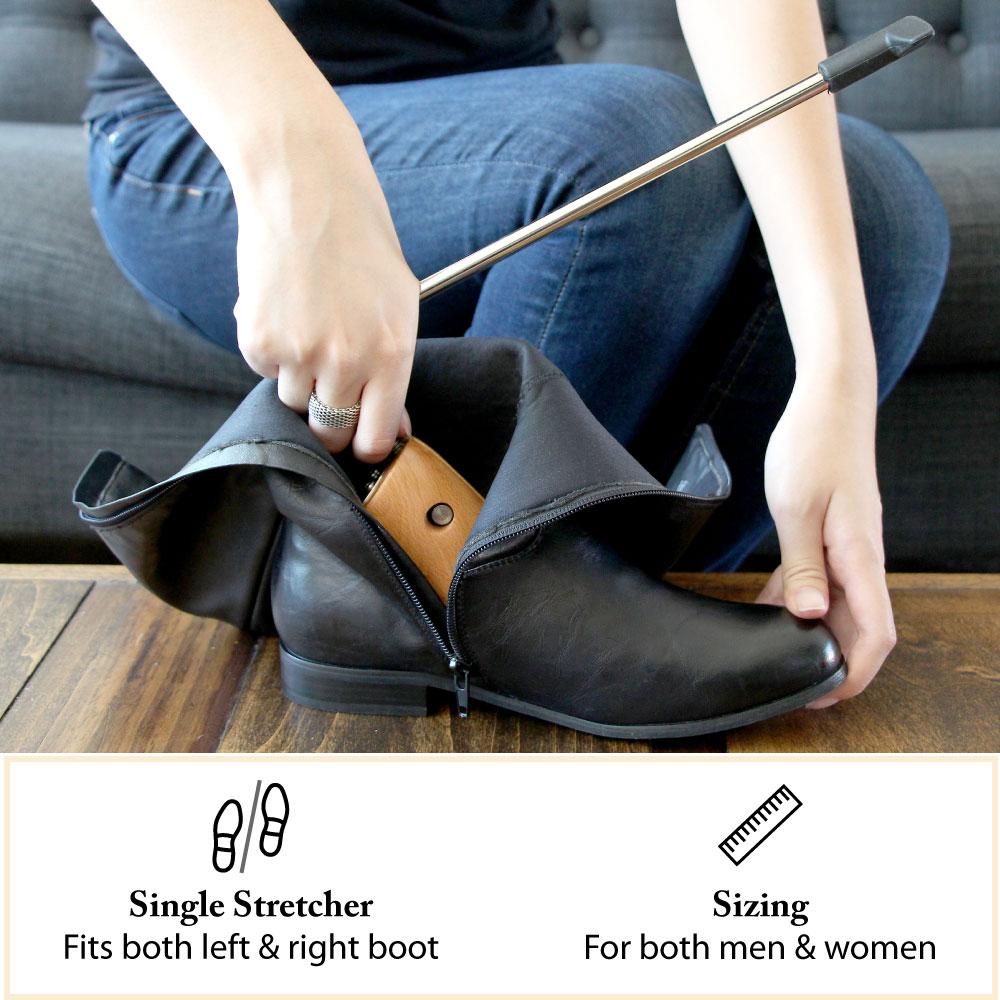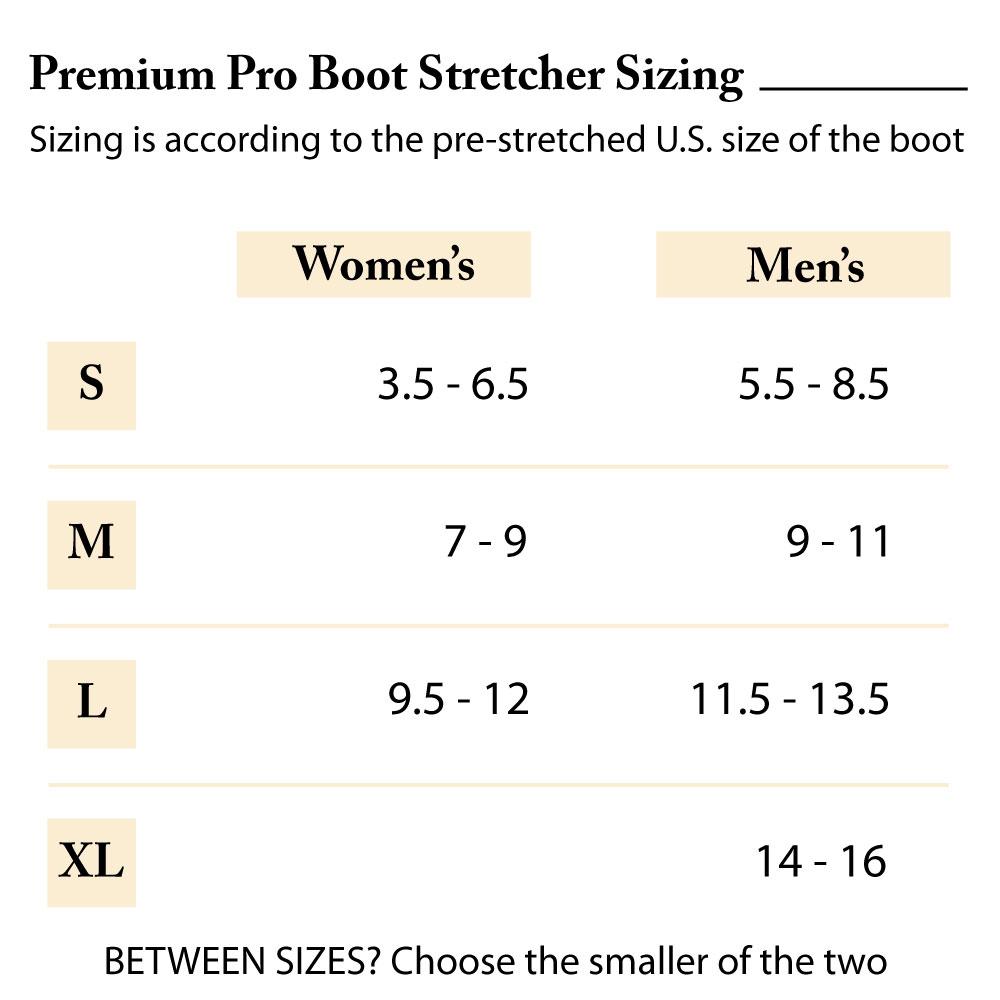 They work perfectly! Just what I have been missing. Thank You FootFitter.
FootFitter Premium Professional Boot Stretcher Set - Pair of Boot Stretcher
Fantastic product and customer support!!
I am beyond happy with the quality and effectiveness of the products I purchased from Foot Fitter, as well as the customer service that they provide. I'm a life long boot wearer. I have work boots, and boots for nice occasions in different styles and colors. 99.9% of the time I have boots on my feet. For the last couple years I've had a lot of foot problems stemming from gout. Also, as I've gotten older, breaking in new boots has been much more painful. My Foot Fitter boot stretchers were a miracle remedy for these problems I've been having and I am no longer in pain. My new boots feel like I've been wearing them for years and the stretching process did not change anything about the look of the boots. My set of stretchers were worth every penny and I consider them having paid for themselves over night from the day I got them. Just remember there is a spring in them so when you first get them, screw them completely out and back in while you lubricate with W-D or something. 100% recommend!
How did I live without these for so long??
No more paying $10-$20 for shoe stretching at the local shoe repair! And they can never get it quite right. These shoe and boot stretchers are AMAZING! If you have a pair of slightly snug shoes, or shoes that need an abundance of stretch ... these amazing stretchers do the job. They are HIGH quality and super easy to use. I cannot say enough about them. I purchased several. For shoes, boots, heels ... for every style of shoe that I have. I dont have to break shoes in anymore. I am absolutely pleased. You wont be disappointed!
not very well made
pin broke in half at the unirversal joint on one of the stretcher during first time i used it not impressed with the quality