SKU:104-028-03
Regular price
Sale price
$8.00 USD
Unit price
per
Sale
Sold out
A pack of our premium microfiber shoe shine cloths
Made of gentle, lint-free microfiber
Ample length for a full stretch when buffing
Excellent on all smooth leathers including shell cordovan and calfskin
Dimensions: 20.5 in x 4.5 in | Choose 3 or 6 cloths
While your old gym shirt works when buffing your shoes, it certainly doesn't work well. Its looser weave is prone to leave streaks, lint, and wax buildup.
If you're looking for that mirror shine, we'd suggest upgrading that old shirt to the FootFitter Professional Microfiber Shoe Shine Cloth. These premium shoe shine cloths are tightly woven that thoroughly buffs away shoe waxes and polishes thereby eliminating the possibility of streaks or unwanted buildup. And, thanks to its microfiber construction, you will achieve that final shine with not a speck of lint in sight.

FootFitter Professional Microfiber Shoe Shine Cloth is 20.5 inches in length, allowing for a full arm extension when buffing. Get the best shine possible with the FootFitter Professional Microfiber Shoe Shine Cloth.
Share
View full details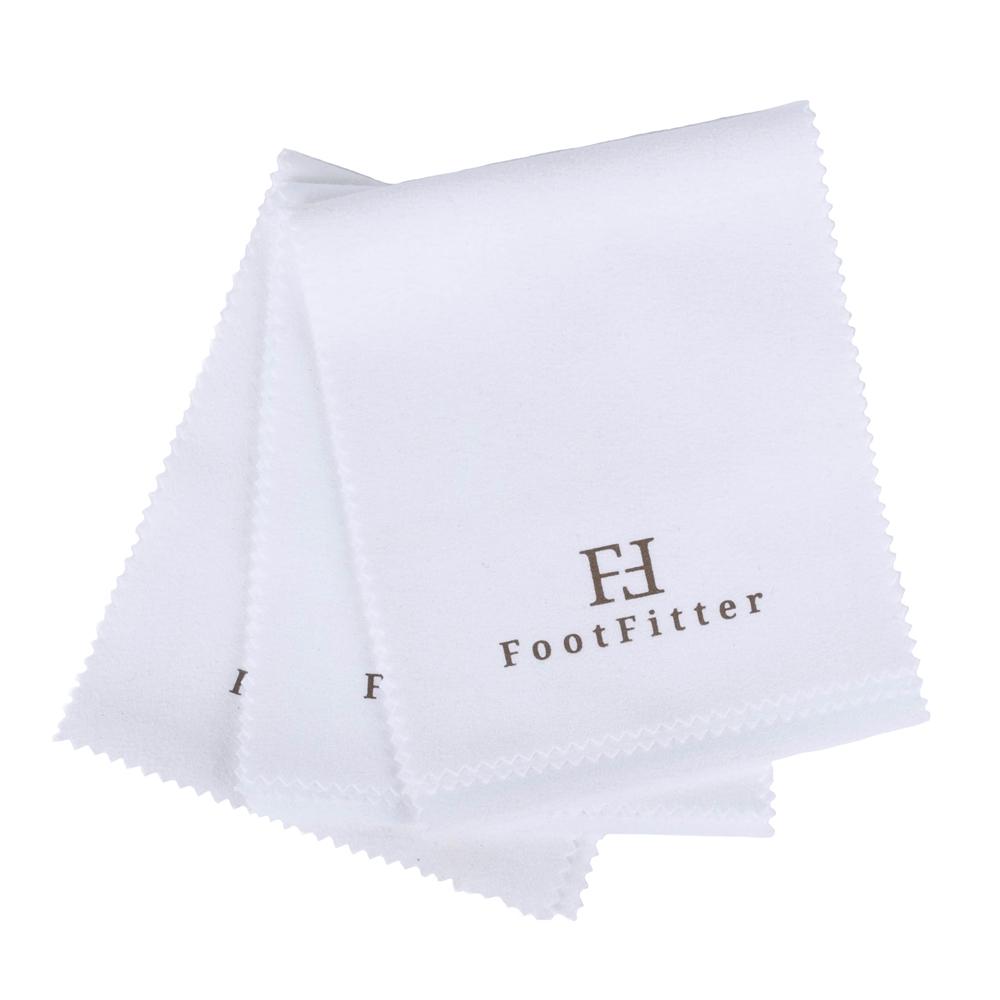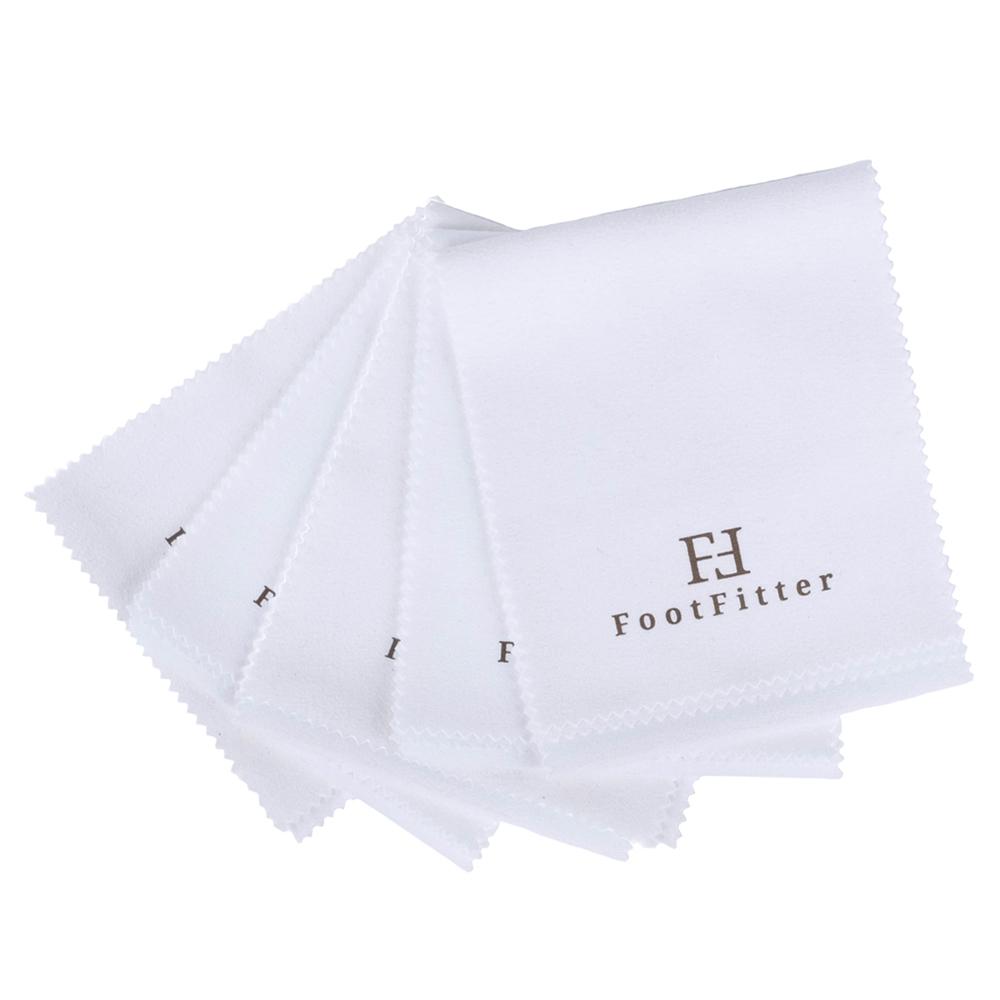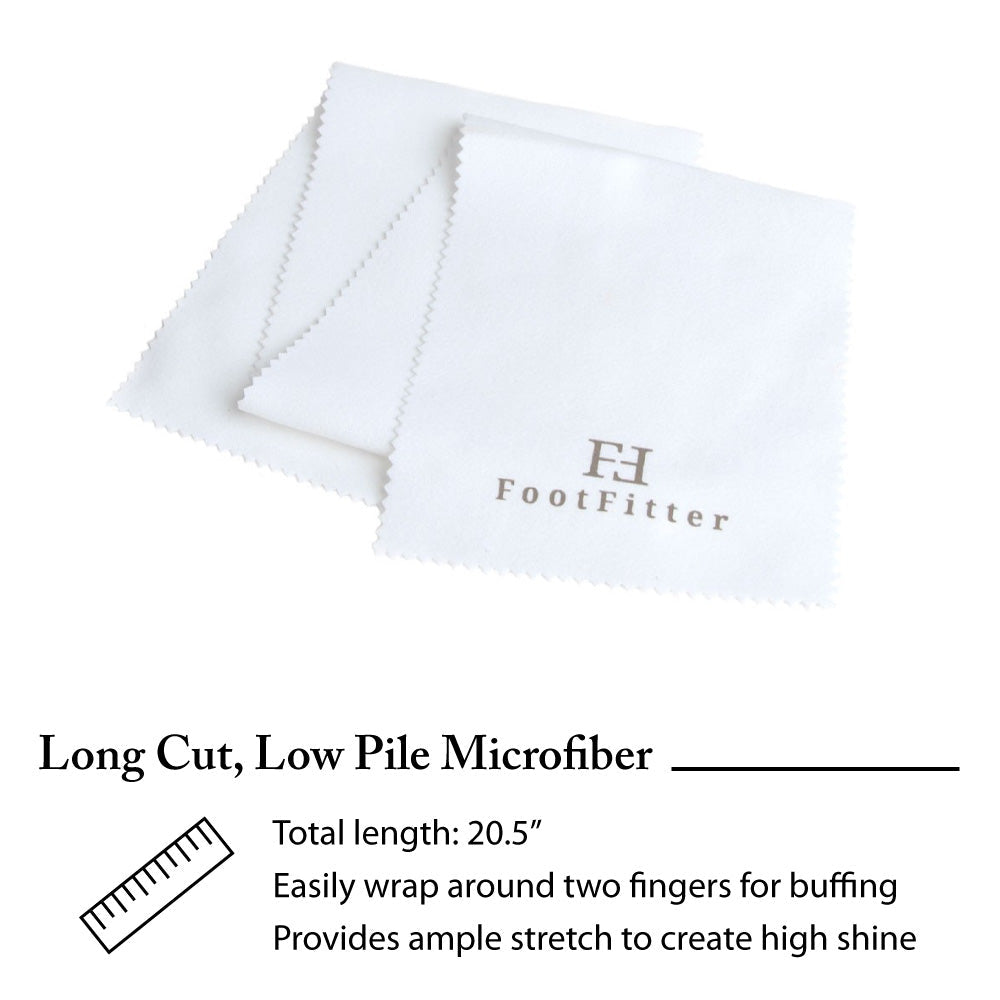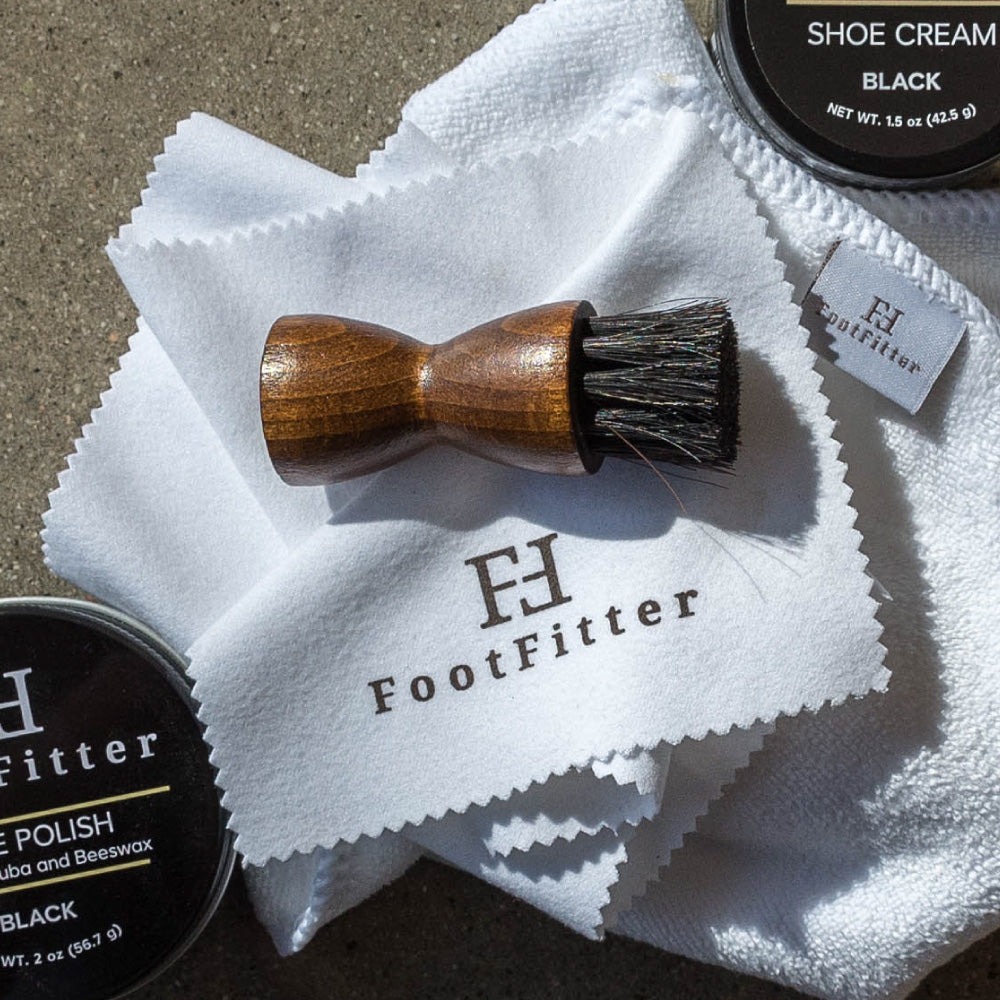 Excellent
Excellent buy products Unique
Superior Product
I have used other brands for shoe shine cloths and they just seem to be missing that edge, but these have everything specially because they are microfiver, they work great I say even better than the cloth ones.
Problem Solved
I have always loed to keep my shoes clean, but I did not want to mix one color with another specially when it comes to the last step the shine, and having this 5 pack does that great because that way I can mark then so know what cloth with that pair of sh
They work great
I have to say that I did not think that a cloth can bring a difference after using a brush, but I have to say that I was wrong, specially when I saw the difference that isaw in my boots and in my boyfriends shoes when he uses them.
As expected
They work just like I wanted them to work.