SKU:101-902-01
Regular price
Sale price
$62.00 USD
Unit price
per
Sale
Sold out
Listing is for purchase of (1) boot stretcher + (1) Shoe Stretch Spray, 4 fl oz
Alters only width of boots with help of stainless steel mechanics
Highly-polished German beech wood toe block fits flat soled boots
Shoe Stretch spray saturates material for an easier & better stretch
Includes 3 spot-stretching plugs for targeting corns and bunions
Expert Advice: Between sizes? We recommend the smaller of the two sizes!
VIEW DOWNLOADABLE INSTRUCTIONS | Prohibited from international shipment
If you're sick of using cheap, unreliable boot stretchers, the FootFitter Premium Professional Boot Stretcher is the finest and highest quality boot stretcher you'll ever see. Arguably the best boot stretcher on the market, this boot expander will stretch the toe area and transform your boots and high-ankle shoes. Prevent pain and blisters when breaking in your footwear.

Just like our reputable premium shoe stretcher, this boot width stretcher is made out of highly-polished German beech wood, and the mechanical parts are made from stainless steel. With this easy-to-use boot expander, you'll never have to purchase another boot stretcher again.
The boot widener comes with 3 bunion plugs that will fit into the 14 to 16 holes located in the toe area. Horizontally stretches the width of a boot or high top shoe for a better fit. Also includes a 4-ounce bottle of FootFitter Shoe Stretch Spray which makes it quicker and easier to stretch.

Not recommended for use with steel-toed safety boots and similar work footwear.
Share
View full details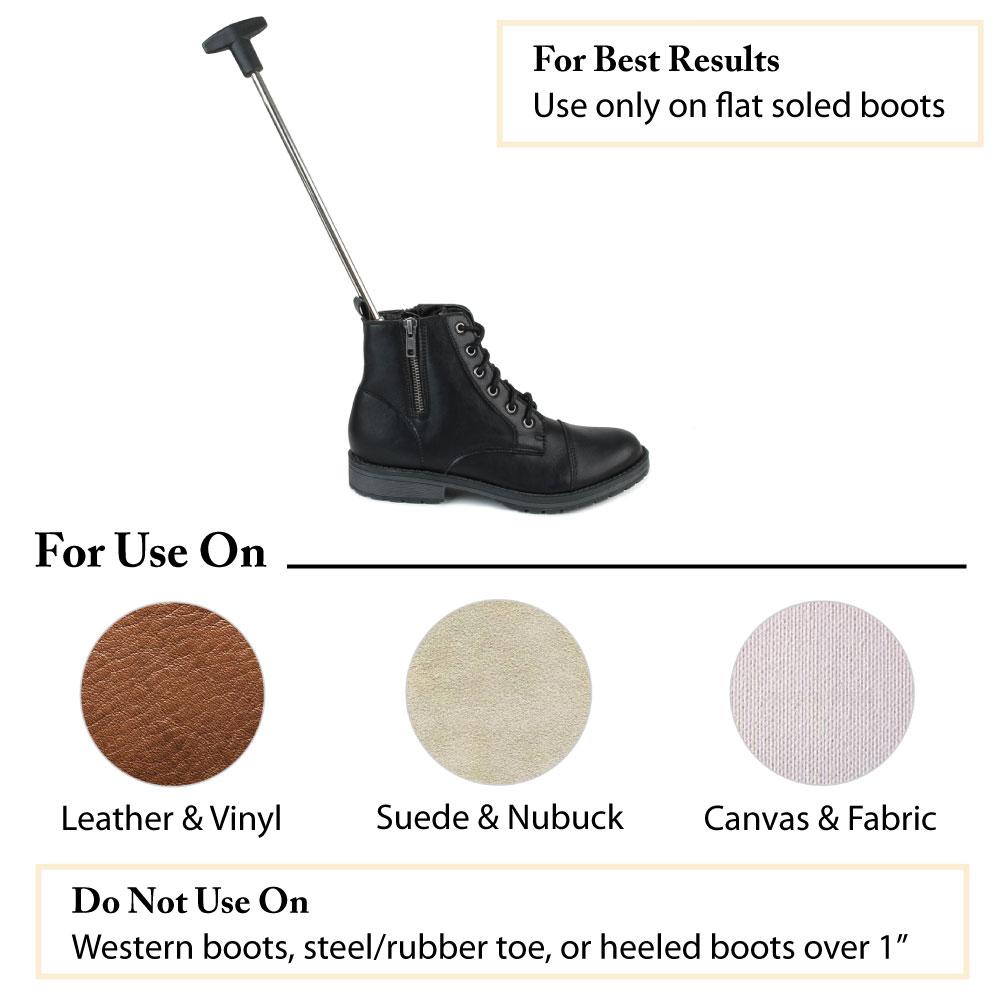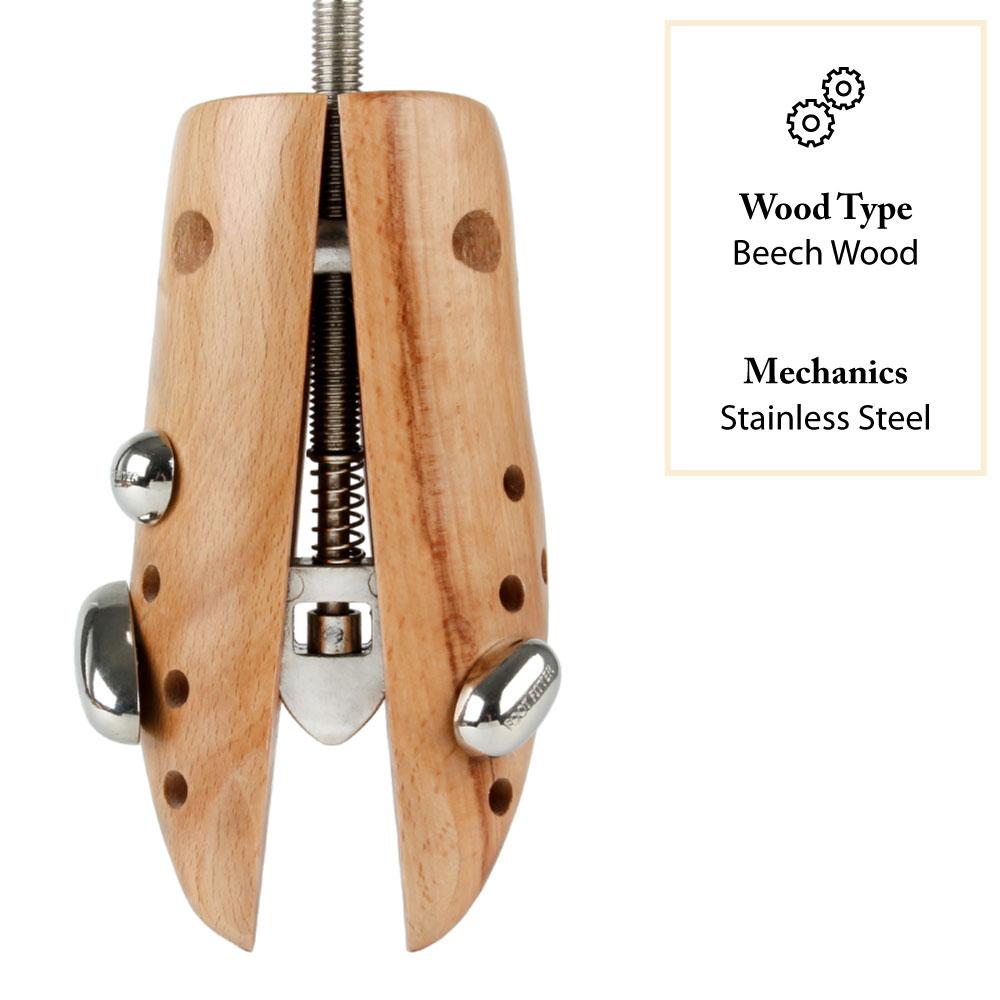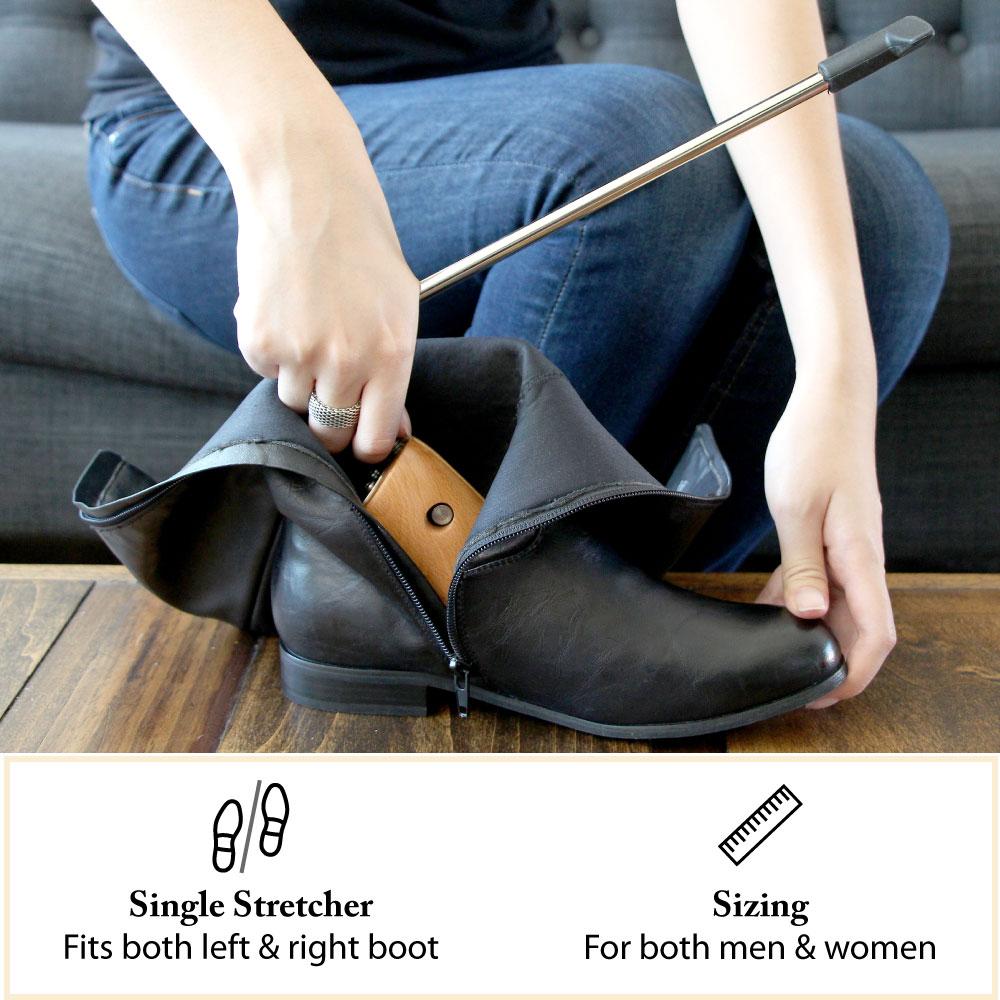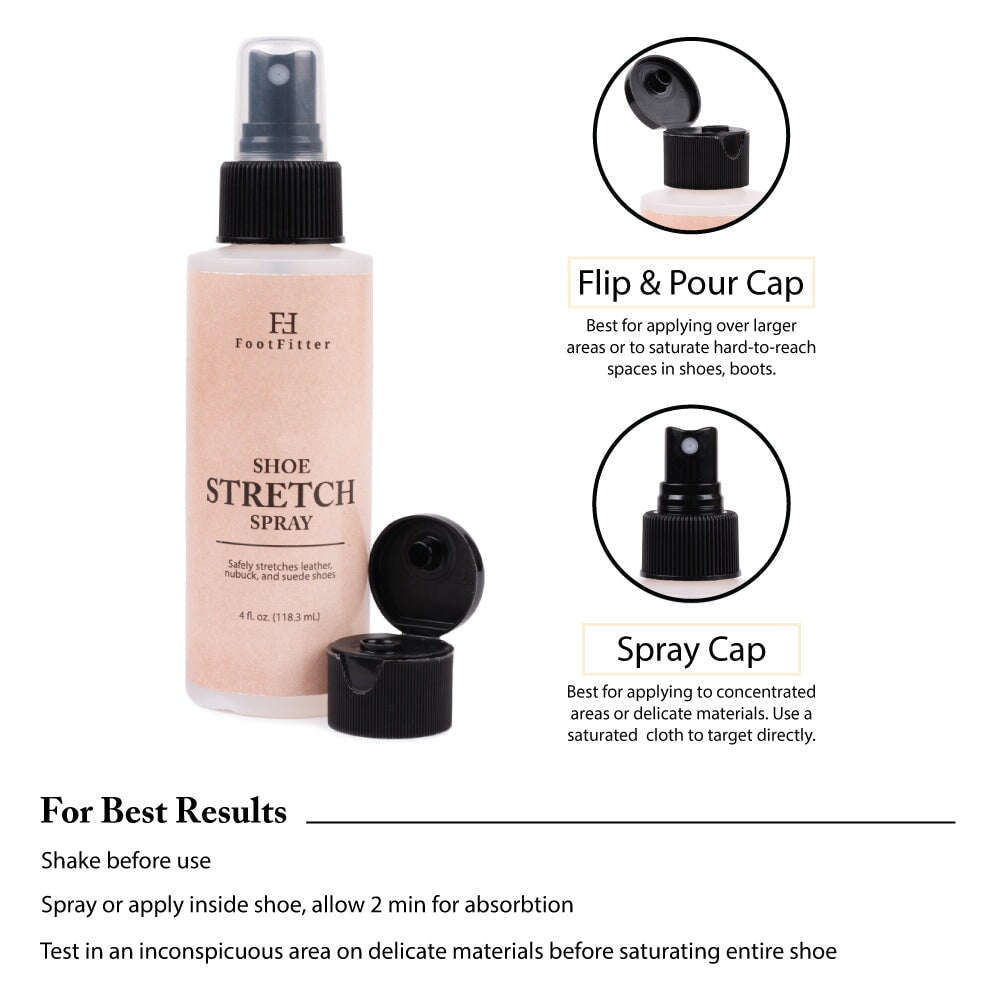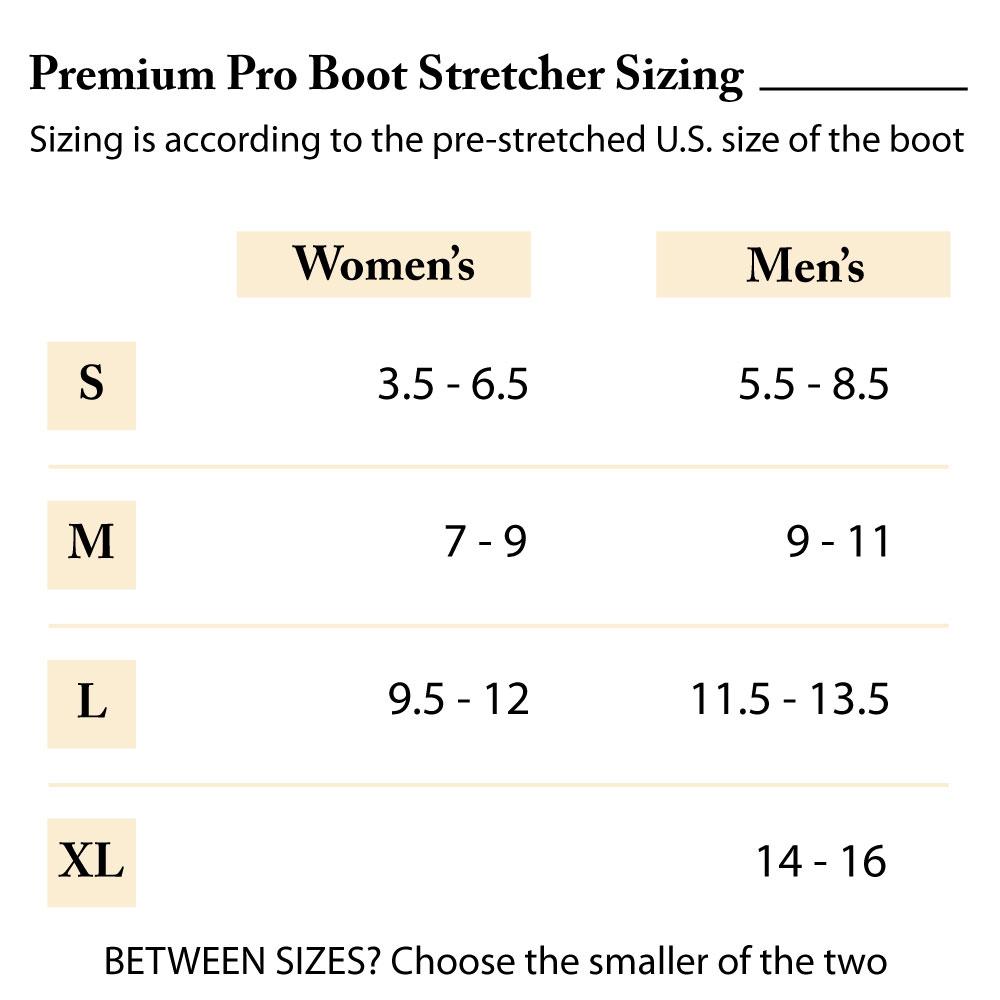 Boot stretcher
Works very well. Solved my problem
Lifesaver for my work boots
I recently had to buy steel-toe boots for the first time for work, and I was not happy to find they pinched my toes after it was too late to return them. This boot stretcher has been a lifesaver in helping reduce the rubbing and blisters. It can't fully stretch the steel cap area, but it has created enough room to allow me to wear them without significant damage to my toes. I believe it would have worked fully had they been normal leather boots.
One trick made them 1000% easier to use
I found that a few drops of a Teflon based lubricant (like Triflow) on the threads and bushings of both ends makes tightening a Whole lot easier.
Work perfectly
I've purchased more because they work so well. I have a cowboy boot collection to care for. Easy to use.
Boot stretcher from footfitter
Worked well on a pair of motorcycle boots that I've had that were too tight they fit good now