SKU:101-012-21
Regular price
Sale price
$42.00 USD
Unit price
per
Sale
Sold out
Listing is for purchase of (1) stretcher | Designed to fit left or right high heel
Alters only width of shoe with the help of sturdy stainless steel mechanics
Beech wood toe block is specially crafted to fit the shape of 1"-3" high heels
Includes 3 spot-stretching plugs for targeting corns and bunions
Expert Advice: Between sizes? We recommend the smaller of the two sizes!
This specially designed FootFitter 1"- 3" Premium Professional High Heel Shoe Stretcher is built to stretch the toe width area for heels between 1"-3" heels.
This high heel width stretcher is made of premium rubber wood and shaped to fit perfectly into pumps and any other kind of high heel shoes. This high heel widener helps relieve the pain caused by long hours in uncomfortable high heels.
Share
View full details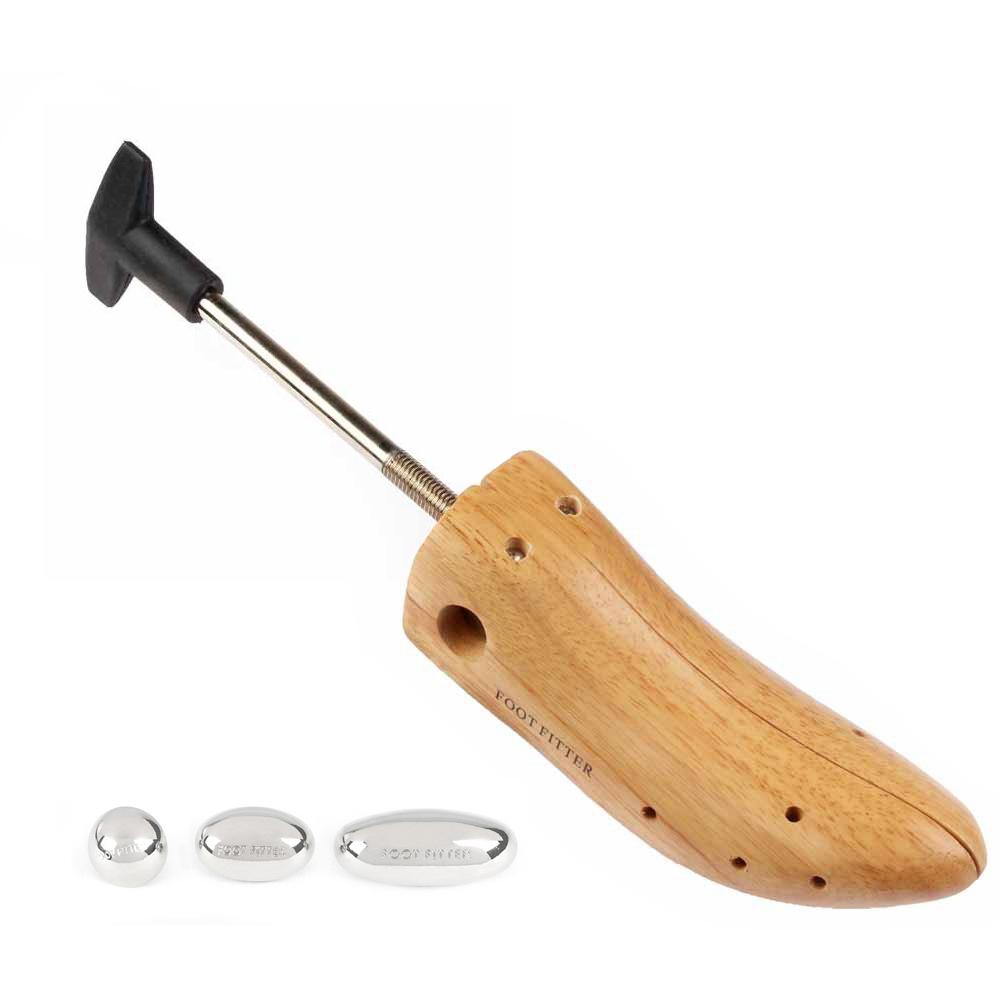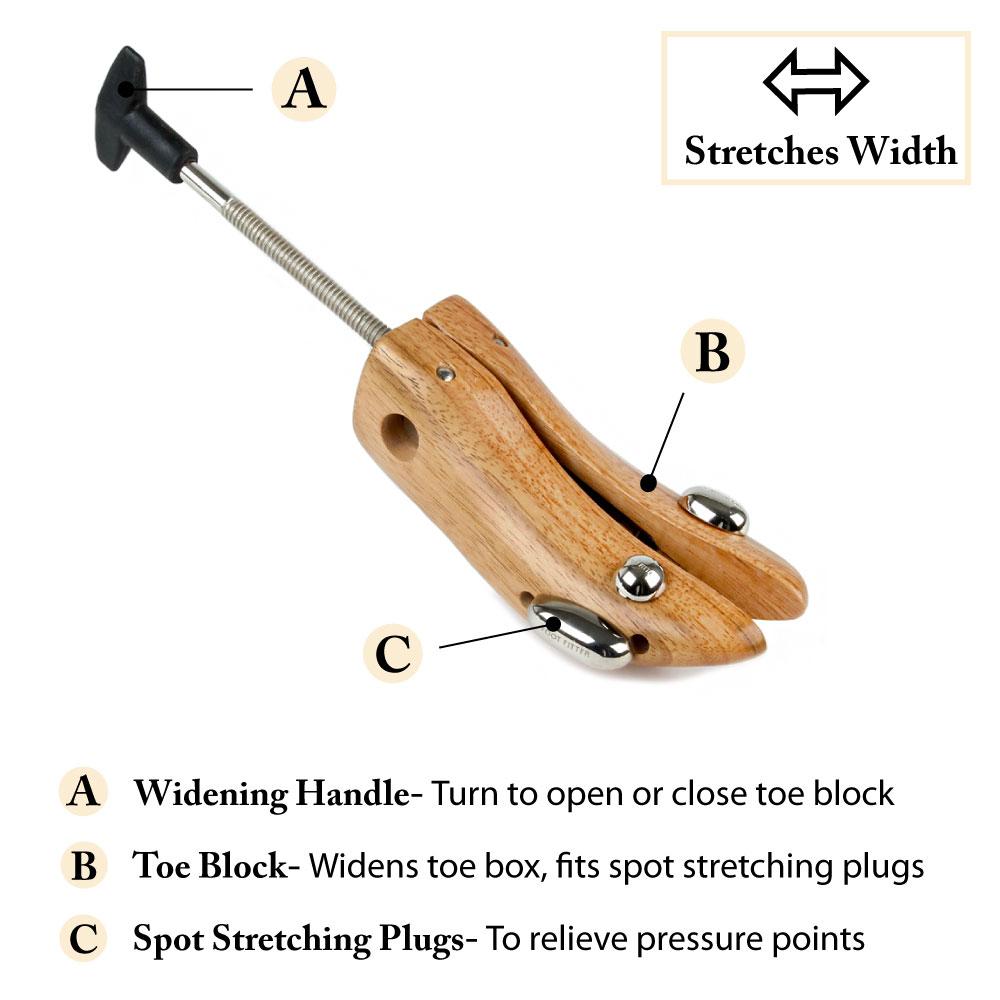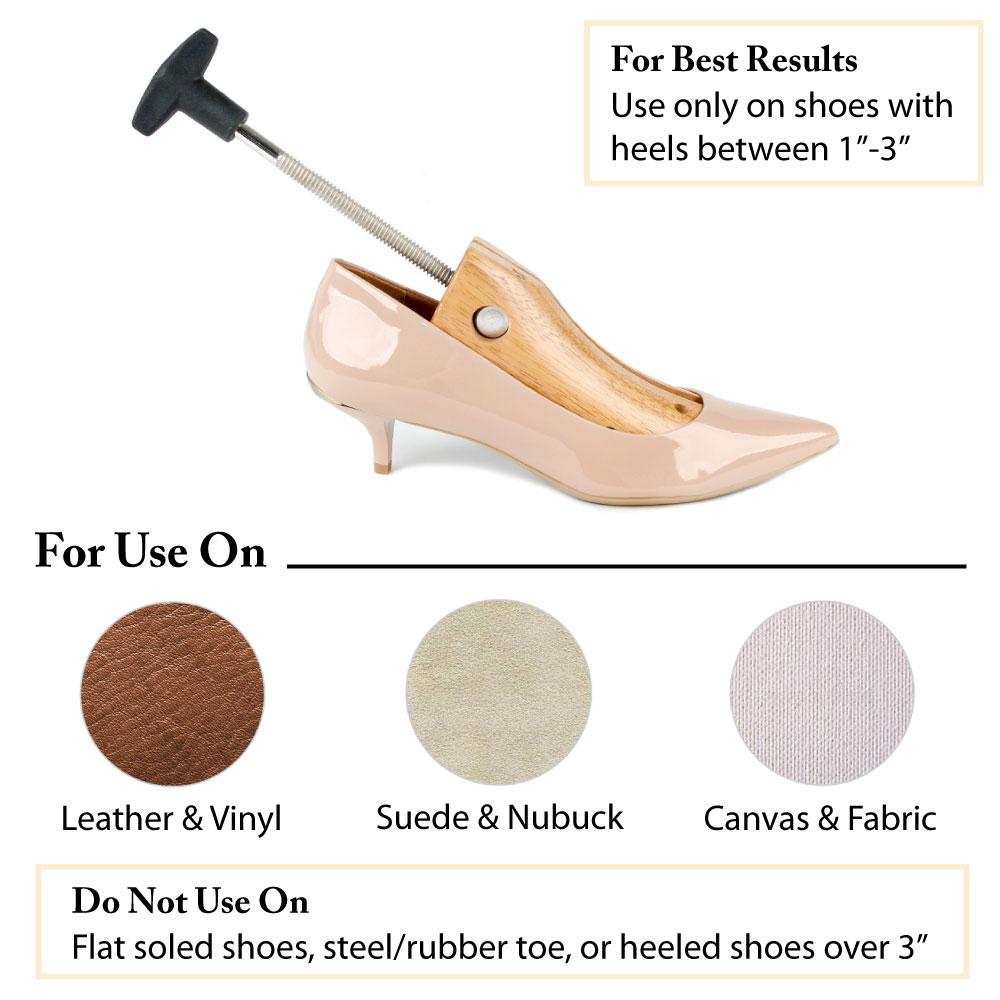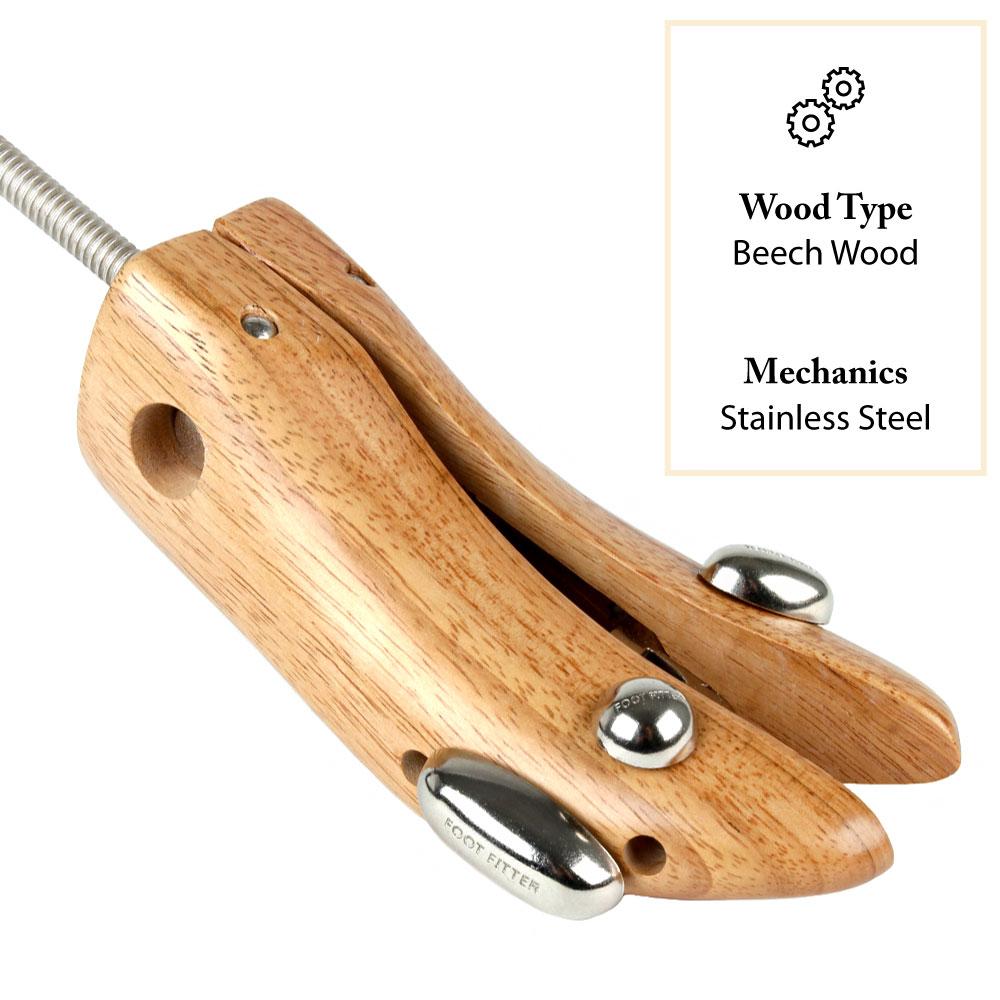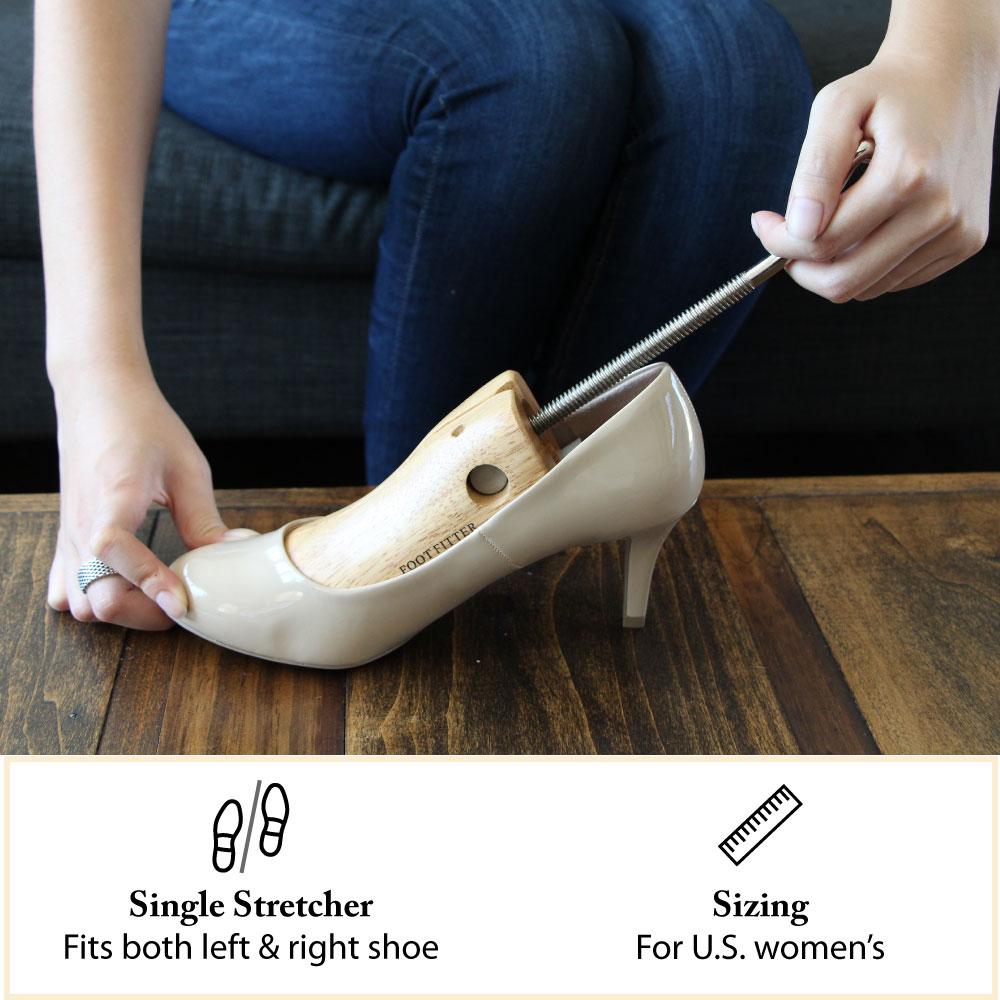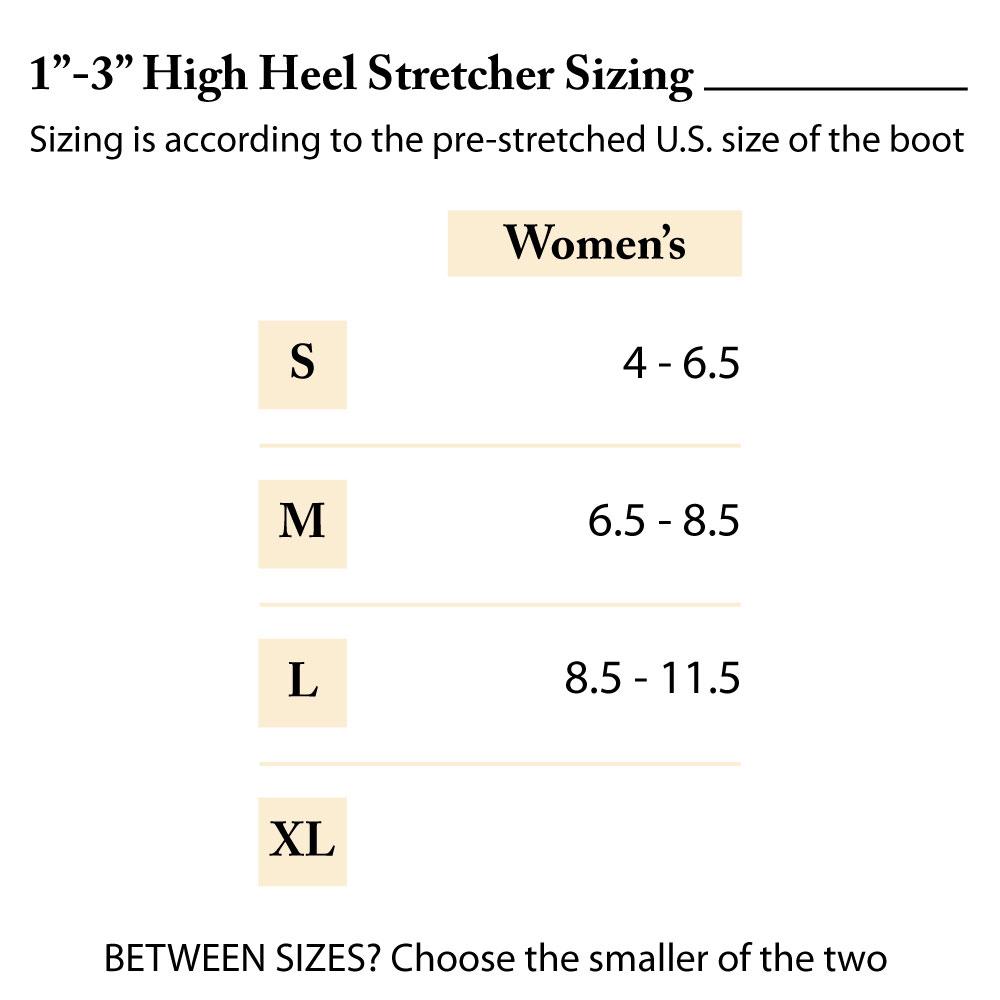 High heel stretcher
Provided a good stretch. Easy to use.
pleased and impressed
I read a lot of reviews before purchasing. The product is every bit as good as the best review. Easy to use. I like being able to target areas with the selection of holes in the wood and metal pieces they include. Do tuck the toe down in as far as you can. Don't force the tightening. Let shoe sit for 1- 7 days depending on the type of leather. I made a water spray with a 50-50 ratio of 70% Isopropyl Alcohol and water. It works well dry, too.
I did not use the
I did not use the liquid.
Product is very strong &
Product is very strong & durable.