SKU:102-001-01
Regular price
$0.00 USD
Sale price
$26.00 USD
Unit price
per
Sale
Sold out
A deluxe cedar shoe tree that keeps your shoes moisture free
Cedar wood toe block contoured to fit the natural shape of your shoe
Wood absorbs moisture and slits in toe block allow for ventilation
Overhand heel block makes for comfortable, controlling grip
Natural cedar scent keeps shoes smelling fresh
The FootFitter Full Toe Block and Wide Hook Heel Shoe Trees are made to protect your shoes before and after wear. The shoe trees feature a solid cedar wood toe and heel block.
The center of the shoe tree is supported by a brass-plated center rod for unbeatable stability. A spring-loaded, overhand heel block allows for easy use. The toe block also features narrow slits for natural ventilation after shoes are worn.

Share
View full details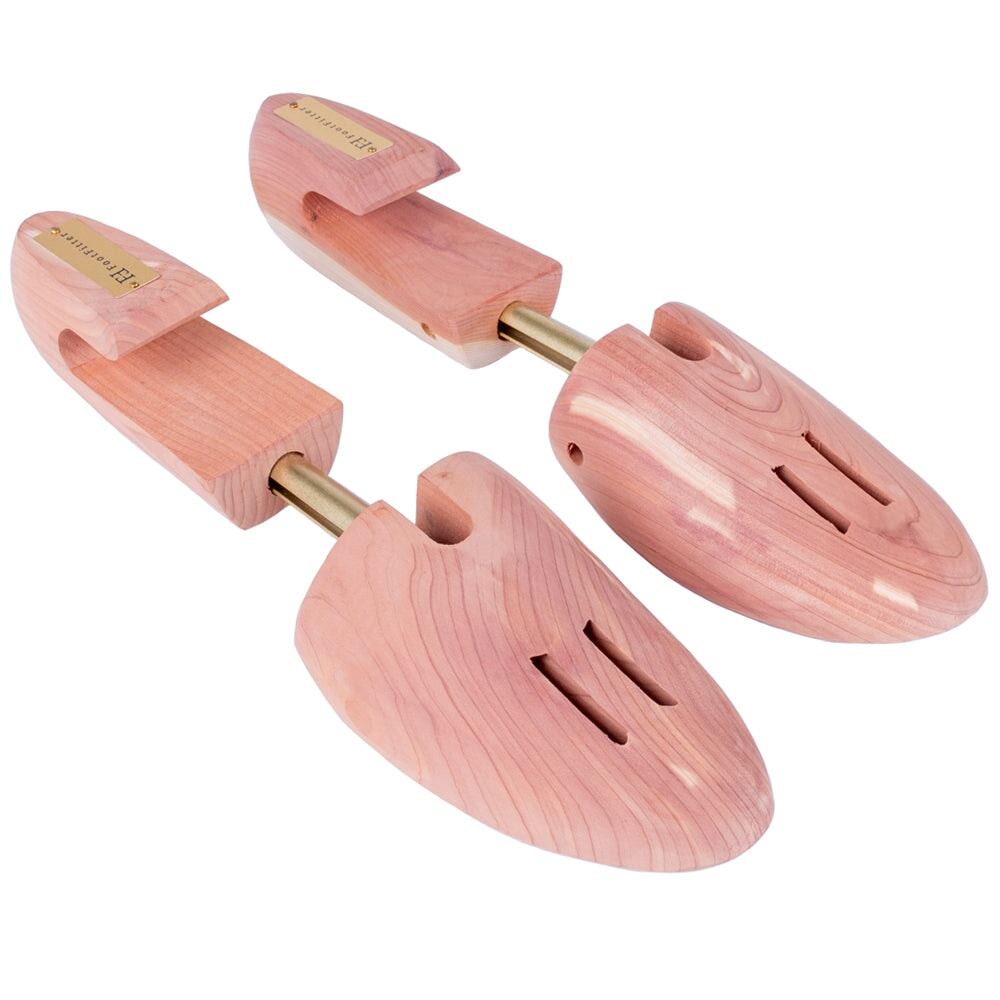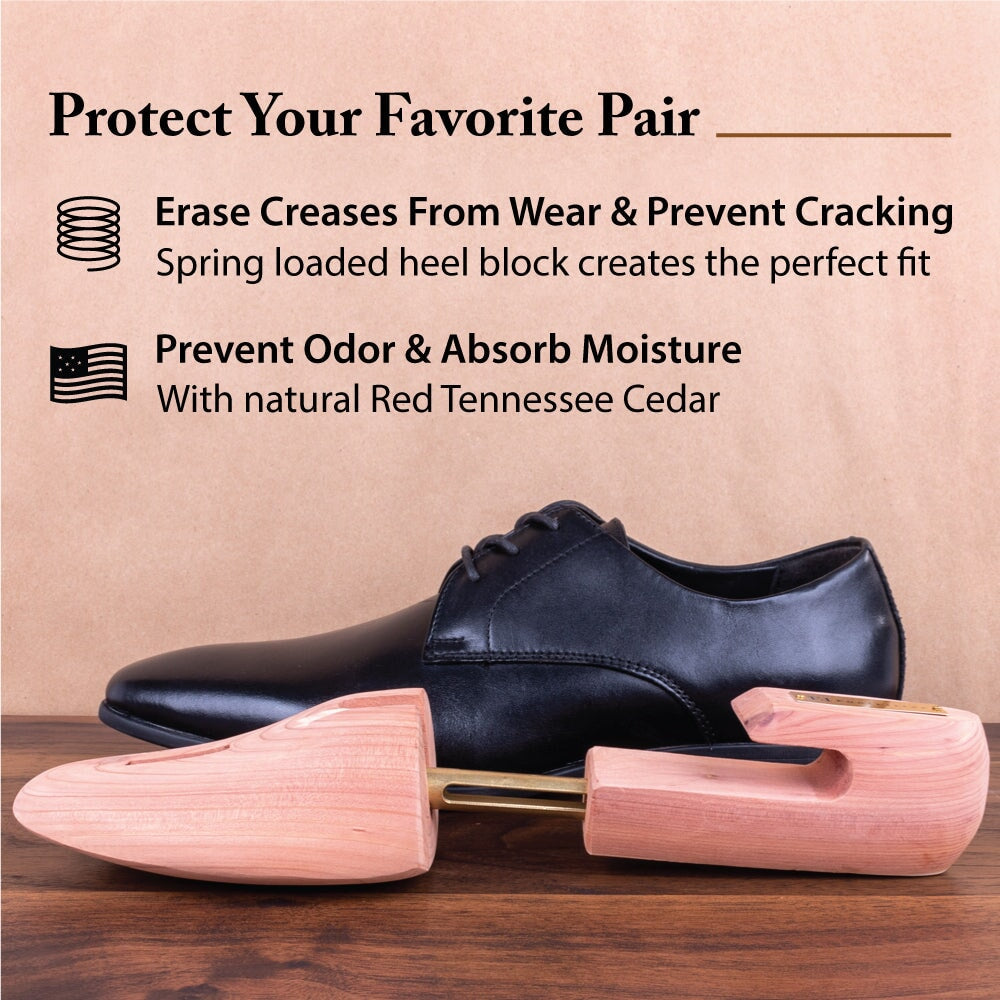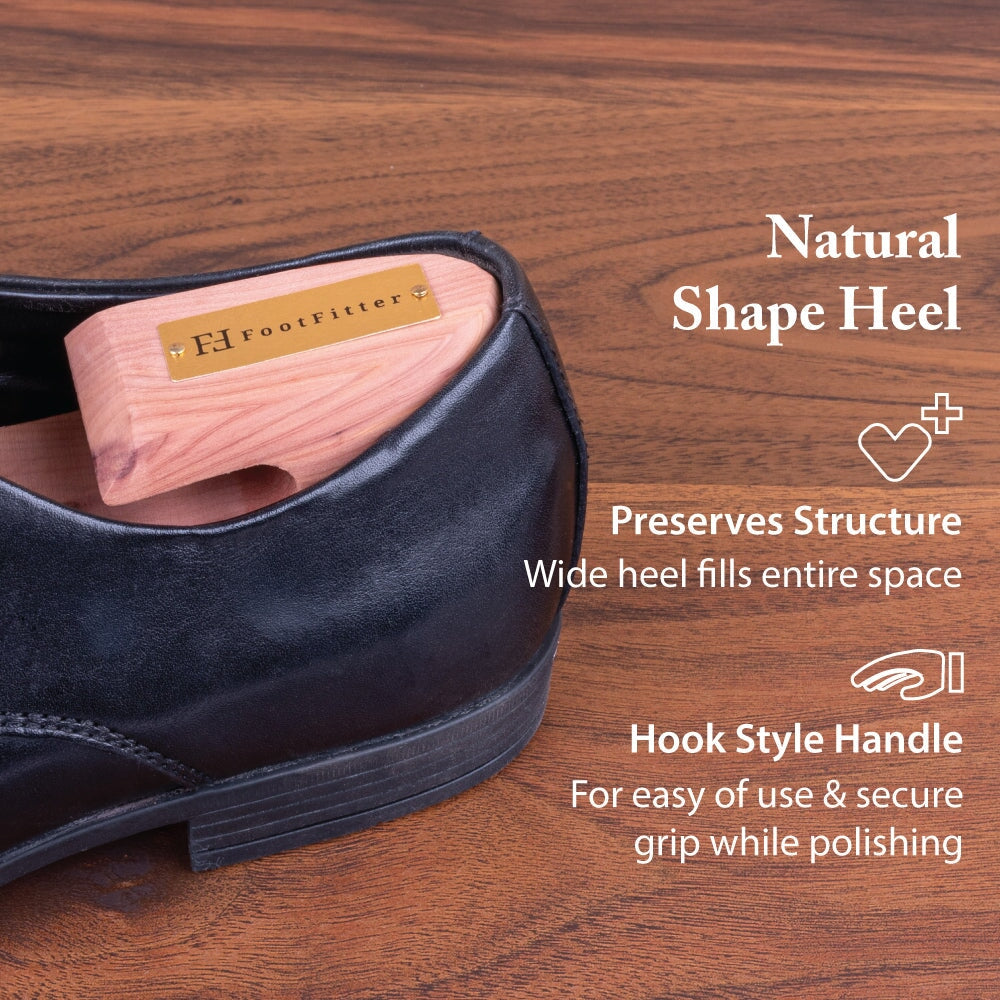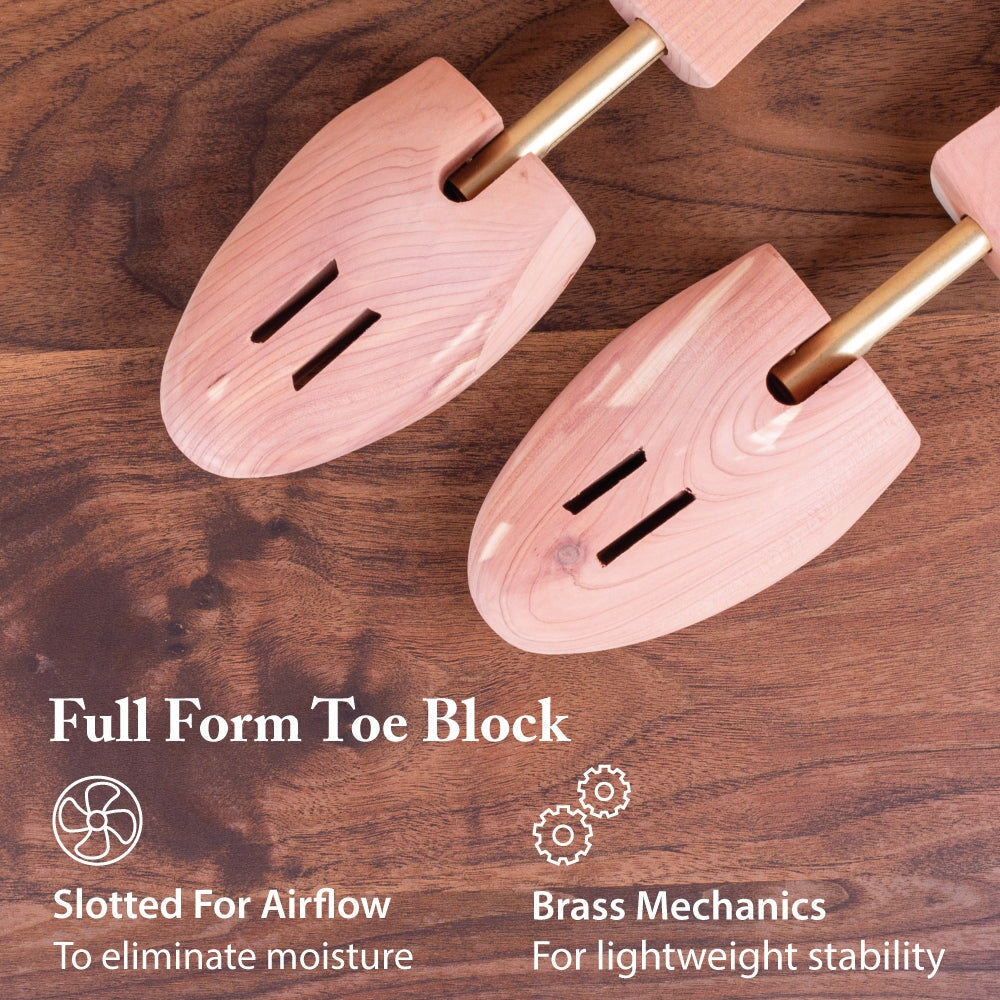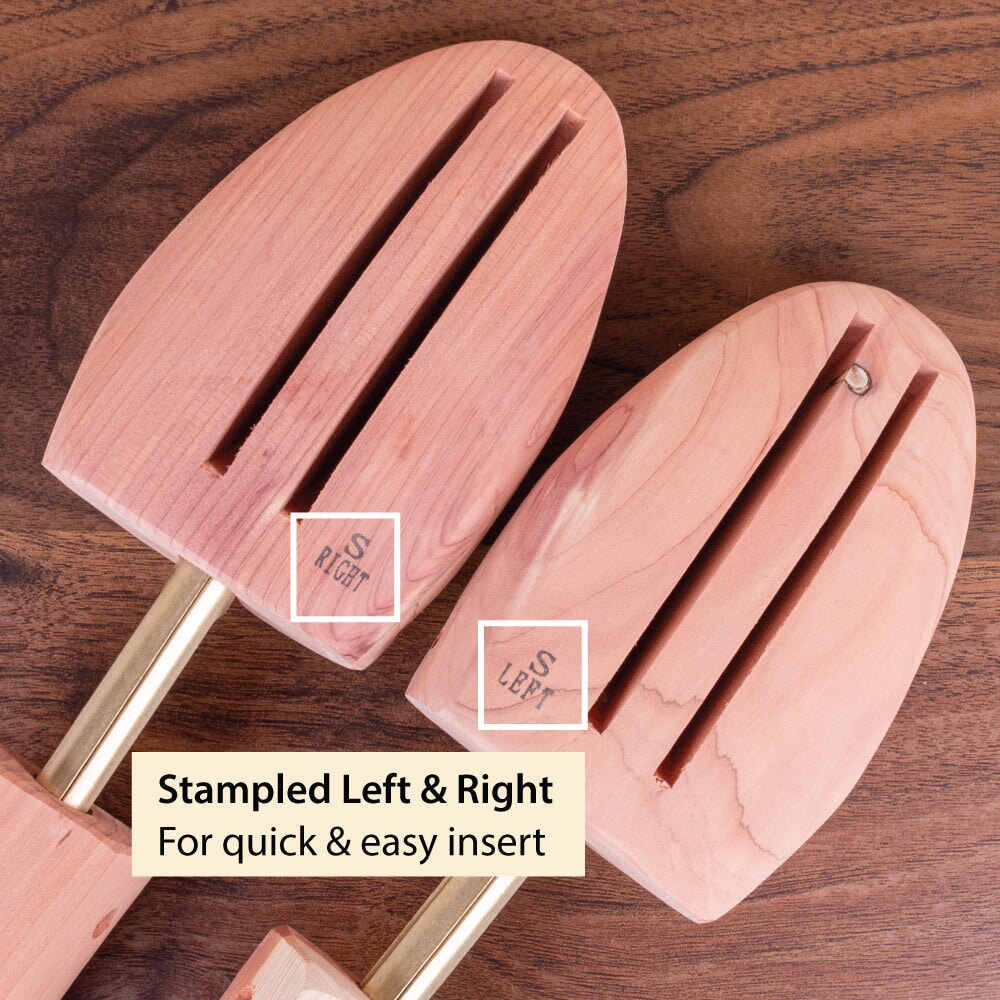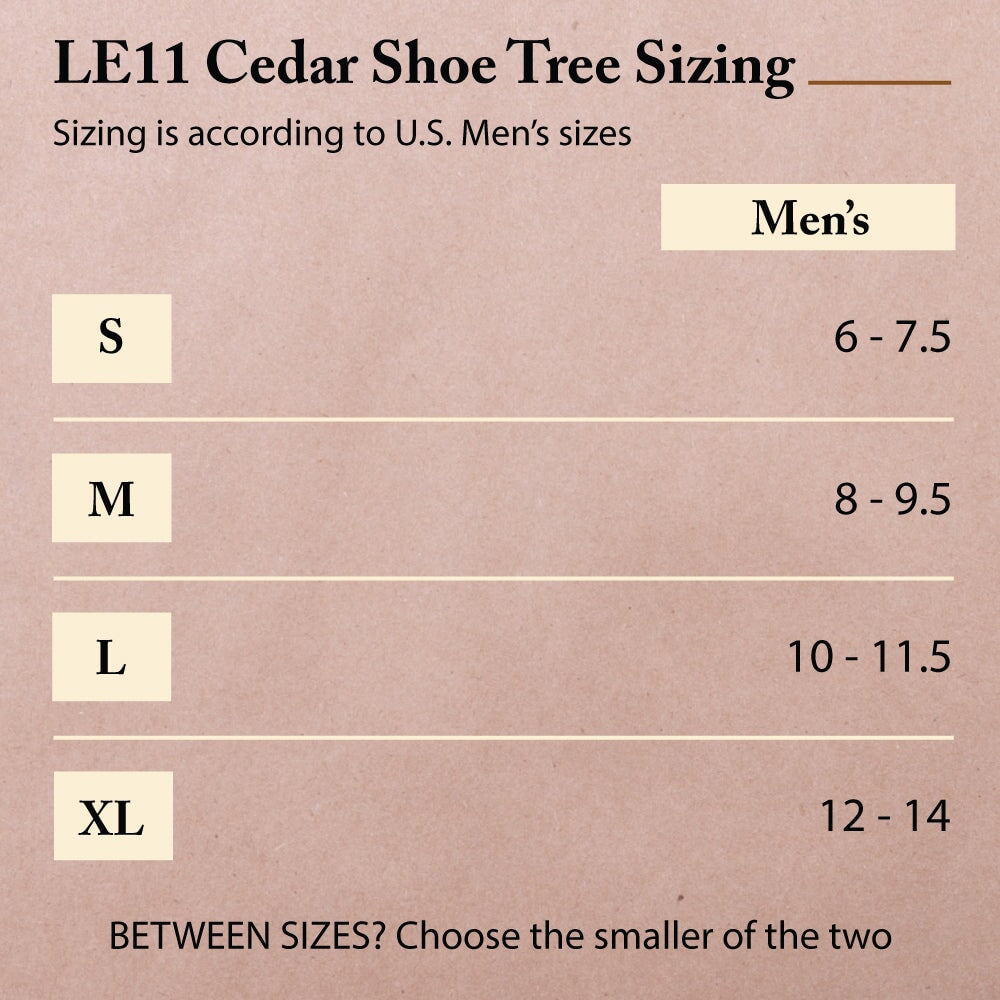 Very good item. Snug fit
Very good item. Snug fit keeps shoes from losing shape and the fresh cedar scent is great !
Comparable to Stratton
These things are great. My shoes were wrinkling up and just not holding their shape. Used these and they are like new again. Holds shape amazingly well, spring keeps the back of the shoe nice, smells great and keeps my shoes from smelling funky, and they just look amazing! It's top dollar for a great price.
Best! No comparison
These are terrific! They are so much better than the expandable one size fits all shoe trees. Perfect fit everytime.
Excellent shoe tree from Footfitter
Very well made! They fit well and are easy to insert and remove. Over the years I have buoght abd used multiple pairs of shoe trees from different manufacturers that do not fit well nor are they easy to insert/remove. I plan to replace all of them with the FootFitter lord edward cedar shoe tree.
I would recommend these to anyone.
I really like these shoe trees. I bought a nice pair of leather boots and wanted them to last long. Through trial and error i came across these. At first I hesitated because of the bad experience I had with cheap shoe trees i had bought before. When they arrived i was impressed by the product packaging. It was a nice box with information as opposed to a random product from china in a blank plastic bag. I took the advice of another reviewer when i put them in my boots. They go in easy if you put the front part in 1st, then push down to slide them in easier. Fits nice and snug to hold the shape of my boots.