SKU:104-158-00
Regular price
$60.00 USD
Sale price
$60.00 USD
Unit price
per
Sale
Sold out
A complete shoe shine refill set featuring our FootFitter shoe creams
Includes horsehair shine brushes & application daubers
Contains a steel shoe horn to prevent damage to your shoes
Choose between our shoe cream color collections: Classic or Browns
Total Items: (11) Shoe Care Tools and Polishes | Made in Germany, USA, China
Want to breathe new life into your favorite pair of leather shoes? We've assembled the FootFitter Valet Refill Set with FootFitter Shoe Cream to get the job done!
This set includes our versatile FootFitter Shoe Cream that is especially effective at filling in the nicks and wrinkles of leather shoes to make them look smooth and new again. Here's what else you'll find inside:

FootFitter Horsehair Shoe Shine Brush, Black and Grey-Brown (2)
Use these after applying polish, wax, or cream to prime your shoes for buffing. Can also be used to clean shoes before applying polish. Crafted with densely-packed premium horsehair bristles and German beech wood.

FootFitter Signature Shoe Shine Dauber (Large), Black and Grey-Brown (2)
Ideal for applying your favorite polish, wax, or cream. Can also be used to remove light dust and dirt. Made with premium horsehair bristles and German beechwood.

FootFitter Shoe Cream - Black, Brown, Neutral, White (4)
An easy-to-apply polish that fills in nicks and wrinkles to make your shoes look brand new.

FootFitter Ultrasoft Microfiber Shoe Shine Cloth (2)
These fibrous non-linting cloths act as an applicator and shining tool for soft waxes and creams.

FootFitter 7" Stainless Steel Shoe Horn (1)
A sturdy and compact shoe horn that prevents damage to the heel cup of your shoe.

Share
View full details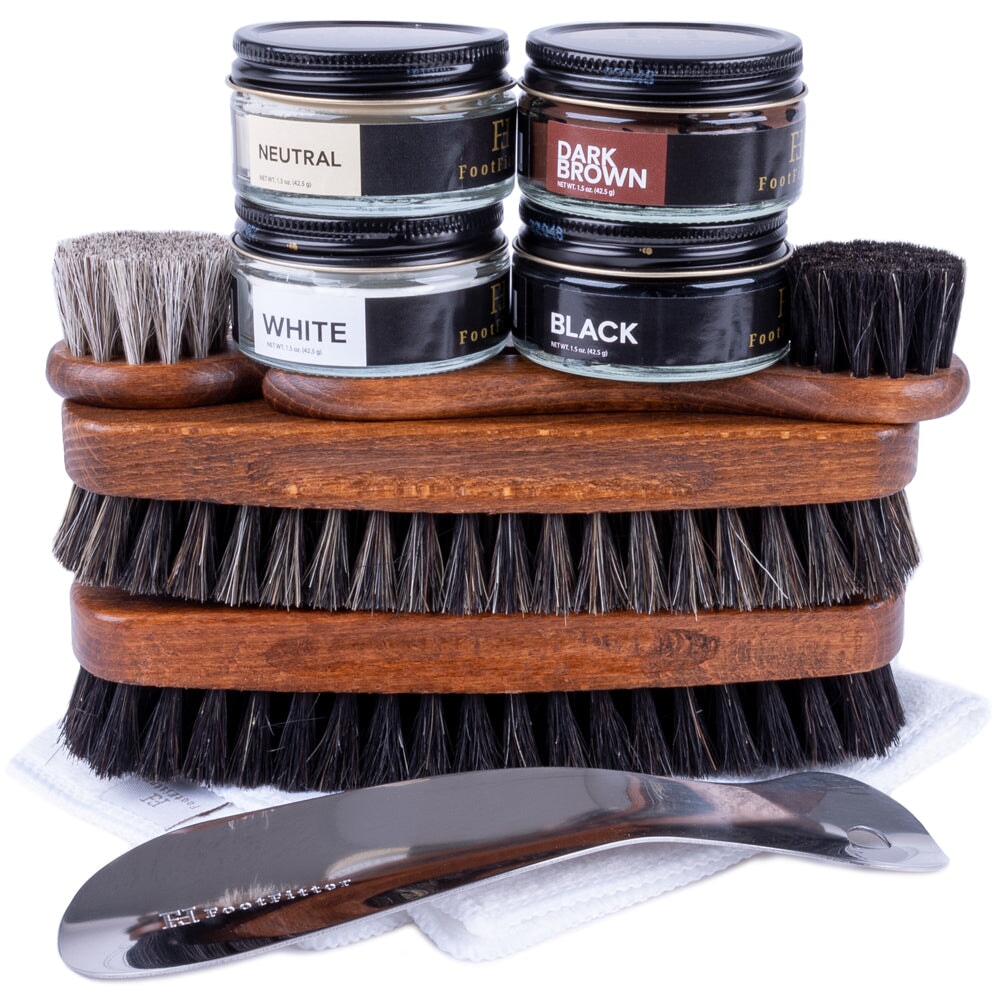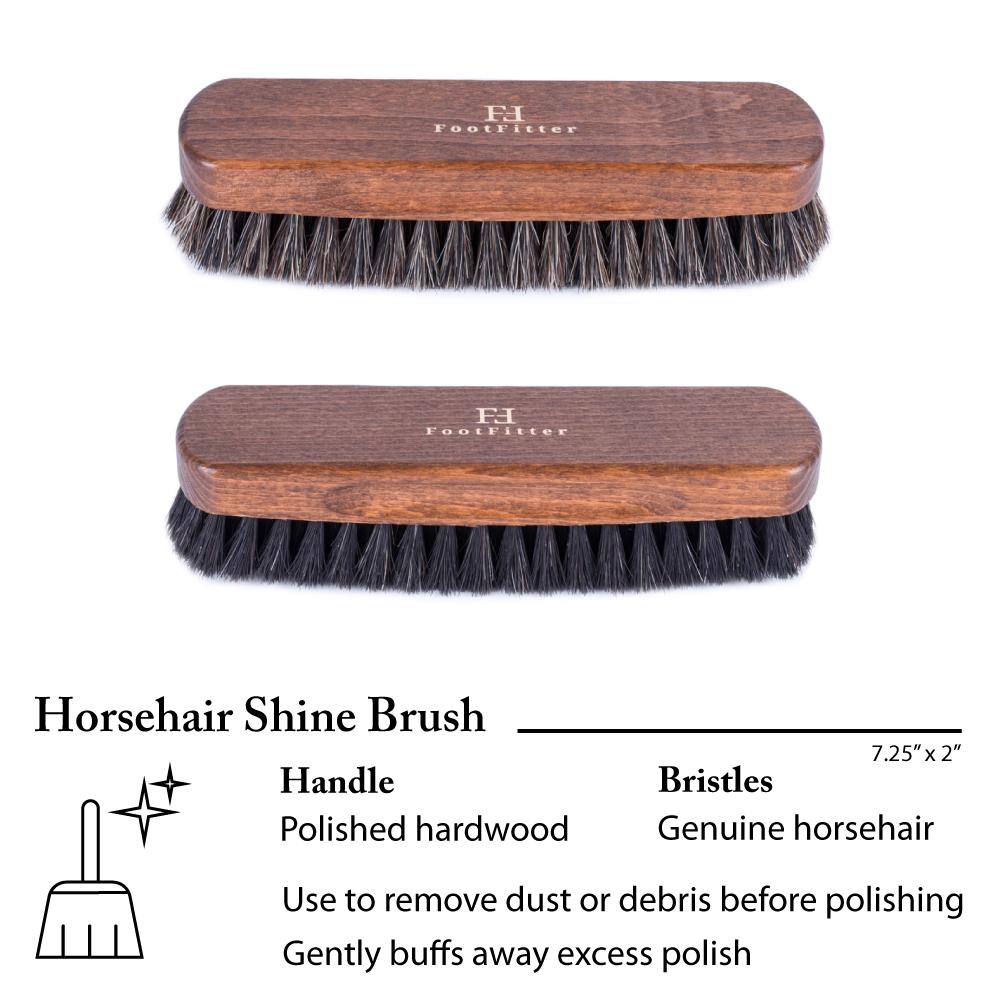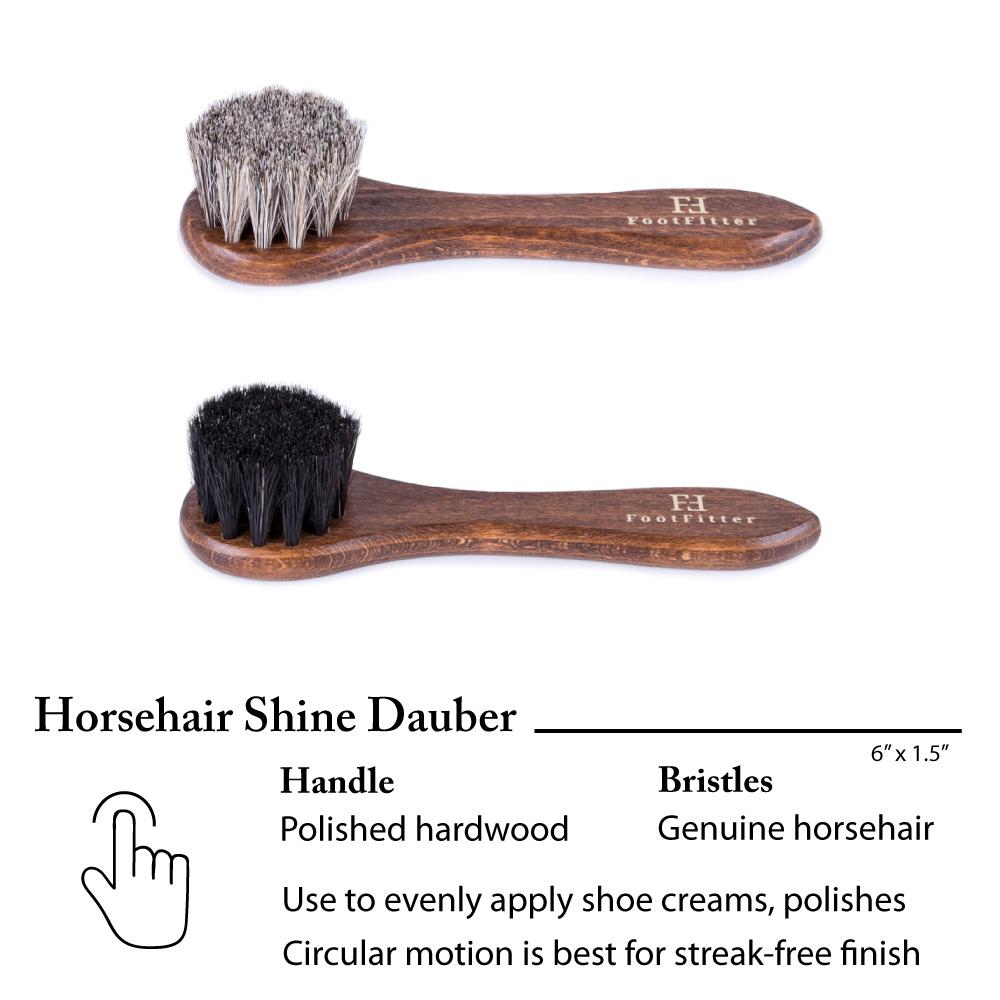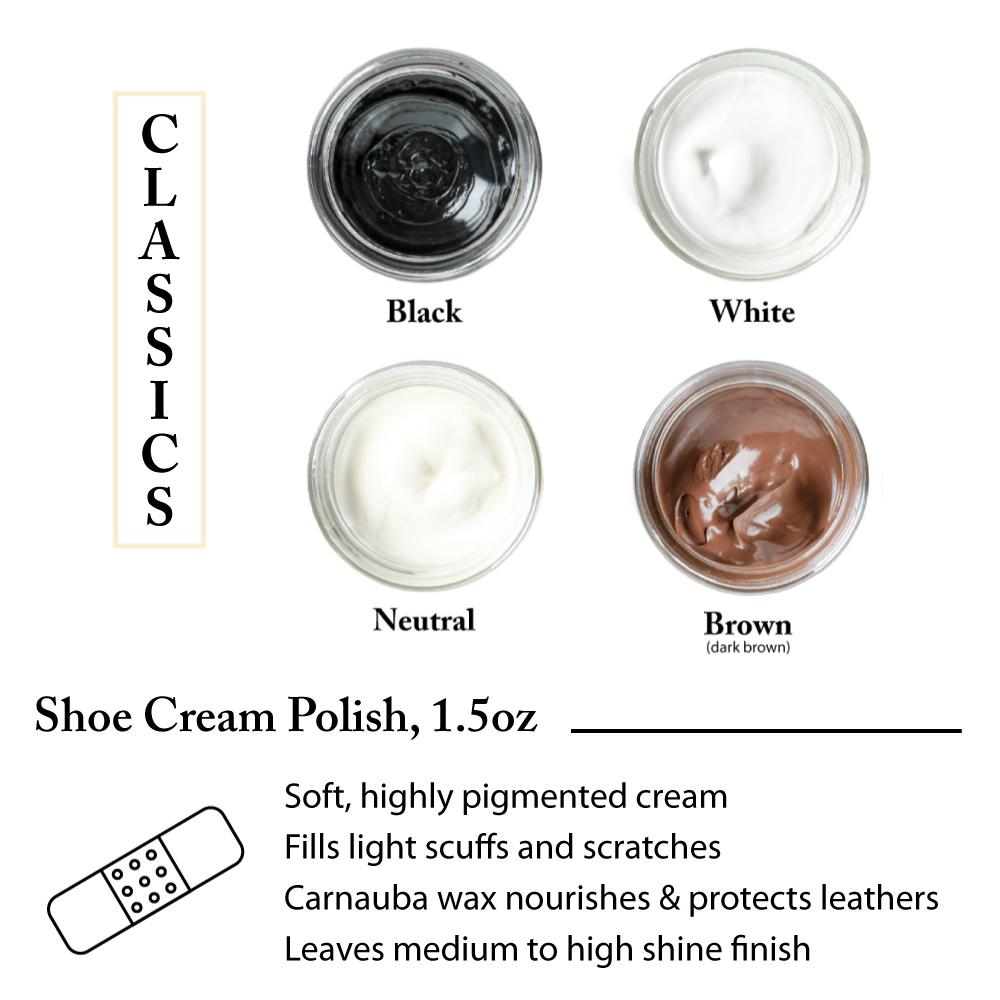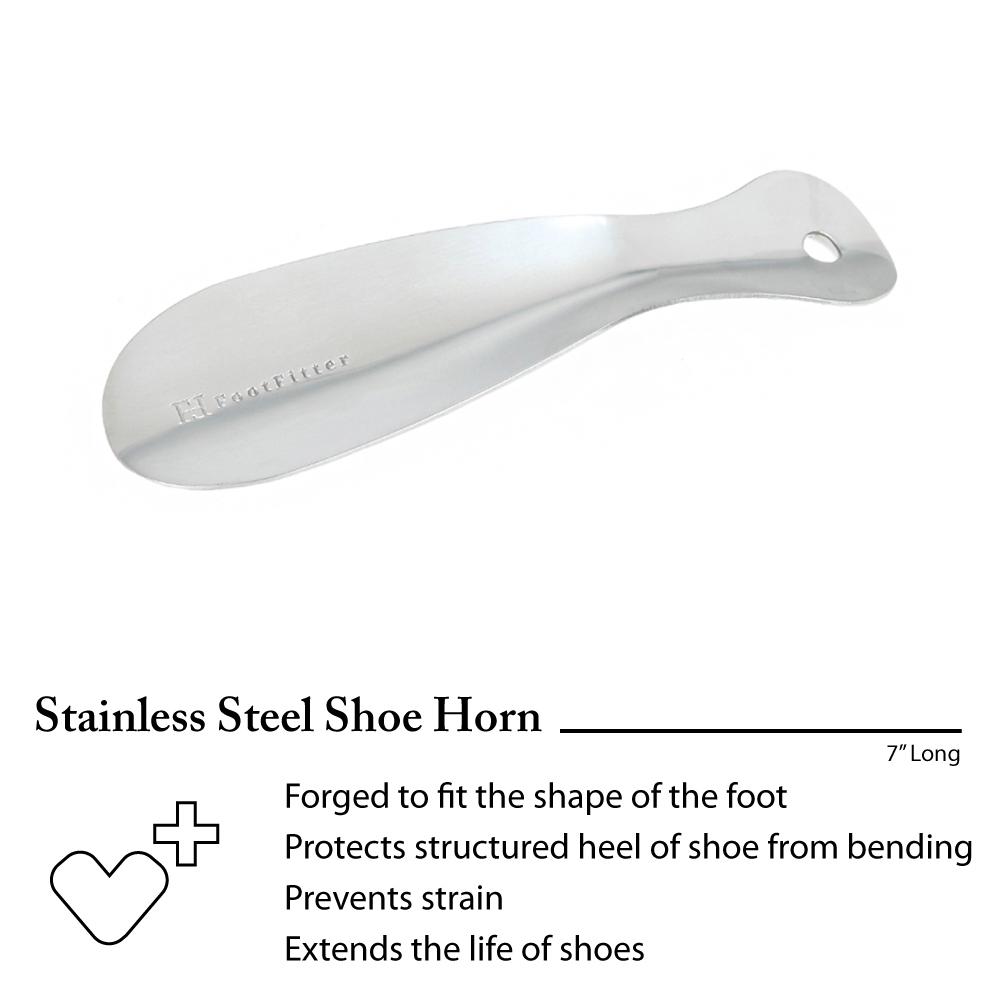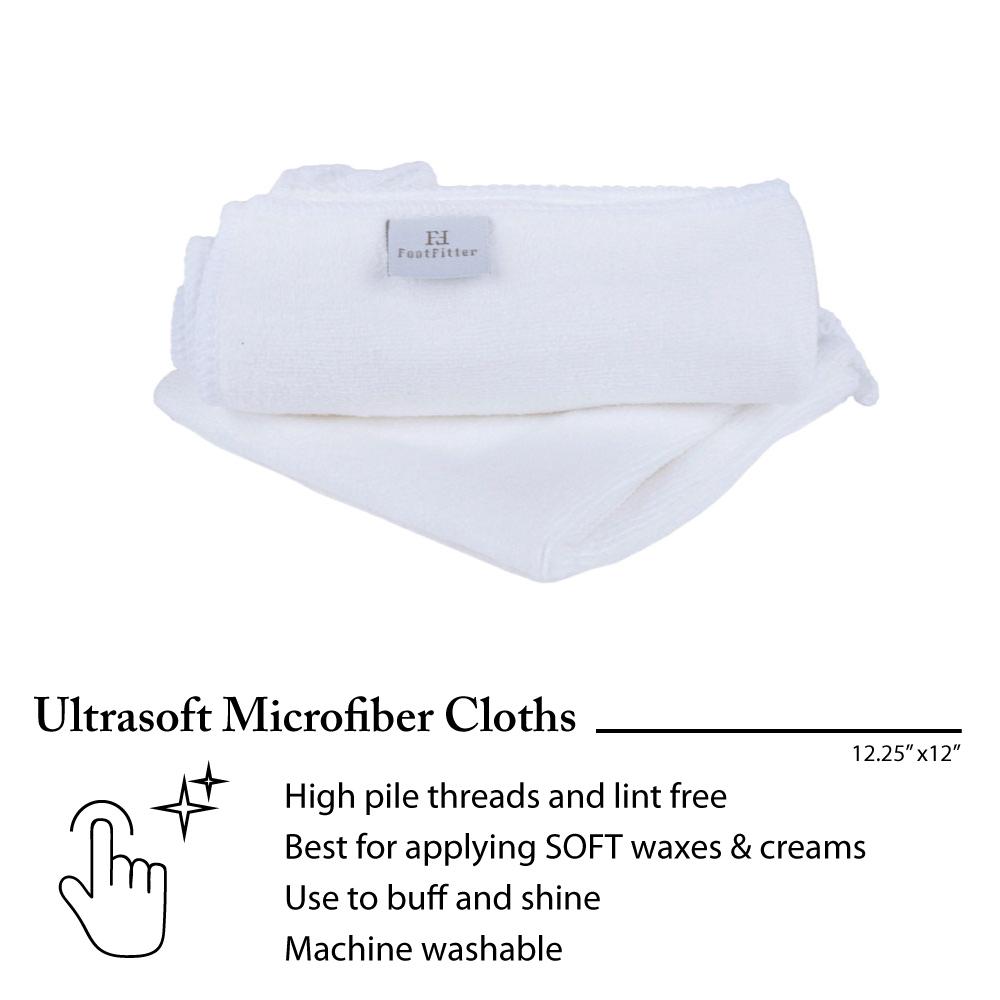 Very nice kit
Does a great job on my shoes and boots. Much better than other shoe creams. I love your product
This set is what you need
If you are like me and you really like to take care of your shoes so they last a long time, but they also loog great untill that last day of their life than you need this set , because the set has the brushes to clean the shoes, the daubers to apply the cream, the cream to take care of the dicoloration from over the years of wear and tear, and finally the cloths to shine the shoes. It could not be any more simple.
Great value
Great all in one set for maintaining shoes. Comes with mutliple creams. Comes with brushes and daubers , cloths and a shoe horn. Great value.
I have to agree with other people
Just like many people that have got this item, I have to agree with them this is a great set to have to keep the shoes looking amazing and on point. It is super easy to use just use the brushes to clean the shoes, then dauber to apply the cream on the shoes, then use the cloths to shine it and finally enjoy the shoes and all the good stares that you will get because your shoes will look great. I am not every guy , but when you get those complements from the fellas and the ladies is one of the best things in the world. Now if you want to experience that feeling you shoud get this set.
Buy it.
Perfect size. Nice product.